Exciting news in the world of show jumping: USA's Lillie Keenan has purchased Meredith Michaels-Beerbaum's prized mount, Fibonacci 17. Fibonacci is a 12-year-old Swedish Warmblood gelding that carried Michaels-Beerbaum of Germany to multiple wins and achievements over their 3 year partnership, including at bronze medal at the 2016 Olympic Games in Rio de Janeiro.
Keenan, who trains with Ireland's Cian O'Connor and has a string on top level mounts including Be Gentle and Supersox, is the envy of equestrians everywhere in adding Fibonacci, or "Nacho" as he is known in the barn, to her roster. At just 20 years old, Lillie Keenan made her international debut in 2014 and has had flourishing success on the international scene since then. The purchase of Fibonacci is sure to be a fantastic move for Keenan's career, as the Fibonacci is an incredibly talented mount and is experienced in some of the world's biggest venues.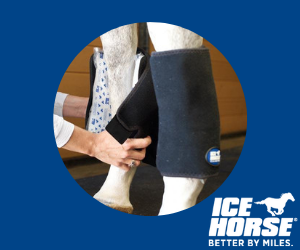 In an official announcement of the sale made today, Meredith Michaels-Beerbaum stated:
"I am happy to congratulate Lillie Keenan on the purchase of Fibonacci. It is not always easy when a partnership comes to an end, but in this case I am thrilled to watch a new partnership begin. Nacho has been an extraordinary horse for me over the last 3 years and I am truly appreciative of the successes we enjoyed together. Now it is time for him to help a very talented young rider clear the obstacles in her path and achieve her dreams. Lillie, I know that a wonderful future with Nacho awaits you. And with the great support and management of your coach Cian O'Connor, I am excited to see the places you will go. Best of luck!". Cue the tears.
This exciting new partnership will not only give Keenan the ability to lead the pack on the international scene but also boasts a promising future for the American team in show jumping in years to come. We will all wait impatiently to see what is in store for this pair.