The crowd went absolutely wild yesterday when Italy's show jumping team topped the scoreboard in their very own capital city of Rome at the FEI Nations Cup Piazza di Siena. Team Italy had not won on home turf in 32 years, so the victory was long awaited and much anticipated. This was Italy's chance, and they took full advantage.
"There was so much expectation and a lot of pressure, but in the end we had a really strong team and we are very proud…it was time!" – Lorenzo de Luca, Team Italy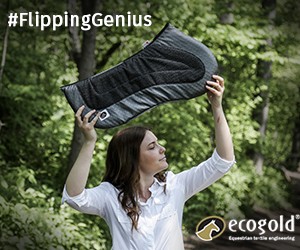 Keeping every spectator in the venue on the edge of their seat, Italy shared the lead with The Netherlands on a 4-fault score at the halfway point, but held strong to the clinch the win and outshine the Dutch. Current sensation Lorenzo de Luca solidified the win for Italy despite a hoof in the open water and 1 time fault aboard Ensor de Litrange LXII, thanks to a clear round in the 2nd round from veteran Piergiorgio Bucci on Casallo Z, and a thrilling double-clear from team's youngest member at just 28-years-old, Alberto Zorzi on Fair Light van T Heike.
"Before the class I wondered if I could do it, but when my mare was good in the warm-up it motivated me. We were all riding well, we really wanted this win today and we all made it happen!" – Alberto Zorzi, Team Italy
Talk about performing well under pressure.
Jur Vrieling (NED) left the ring broken-hearted, Vrieling was on track to put down a double-clear performance aboard VDL Glasgow vh Merelsnest, only to have a rail at the very last fence on course. Had Vrieling gone clear, the Dutch would have remained neck-and-neck with Italy. However, the retirement of Jeroen Dubbeldam and SFN Zenith left the team in a vulnerable position in the second round, as did a mistake from Gerco Schroder and Glock's Cognac Champblanc.
The Netherlands finished on a 13-fault total while Team Italy kept it in the single digits at 9. Ireland and Spain tied for 3rd place at 17 faults each. Claiming the top spot and 100 points today, Team Italy moves to 4th place overall which puts the FEI Nations Cup™ 2017 Final in Barcelona (ESP) in September within reach.
Celebratory pizza is in order for the team, or maybe pasta. Or maybe gelato. Actually, all three!