"I don't want to see another rider have a catastrophic injury."
That's what LandSafe Equestrian co-founder Danny Warrington says when asked why he dove into a rider safety initiative with a mission to save lives. Together with his wife, Keli, Danny created LandSafe for the purpose of educating riders on how to control a fall off their horse, no matter what discipline they participate in.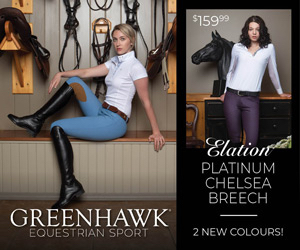 LandSafe is preparing to head West to close out 2017, with clinic dates in Colorado, Utah, California, Oregon and Washington over the coming weeks.
For the Warringtons, it's about protecting the safety of our riders, both young and old. They encourage the parents of riders to sign their children up for the clinic. "The parents need to step up and not wait for the trainers or the kids to ask them. Become involved in your kid's safety and know that this program is out there."
For the professionals, the amateurs, the parents, and the spouses, LandSafe has put a call to action out. The United States Eventing Association has also jumped on-board, providing each Area grant funding to offset some of the cost of participation for USEA members.
You can still sign up for the West coast tour, the dates for which can be found here. As an additional incentive for the Galway Downs clinic in Temecula, Ca. (Oct. 31 and Nov. 1), Tagg Code will be giving away a free identification bracelet to the first 10 participants to sign up, and all participants will receive free gifts from NupaFeed.