There is much to be learned about horse care from disciplines outside of our areas of expertise. Roxanne Sargent has been working with Thoroughbreds as a breeder and trainer in the racing industry for thirty-five years. I got to know her when when I was riding at a combined hunter/jumper and racing barn, and I've always admired her practicality, know-how, and genuine care for the horses.
Roxanne has two pet peeves, which she was able to narrow down after careful thought. "Broadly, a respect for the horse is important. When I say respect," Roxanne says, "I mean treating them like a horse and not a pet. Keep them clean, safe and healthy." Her second, smaller irritation is seeing horses led through gates and doors at an angle that would allow them to catch a hip, "Especially when they're wearing tack," she emphasizes. It is unfortunately a bad habit that is sometimes only cured after witnessing a wreck.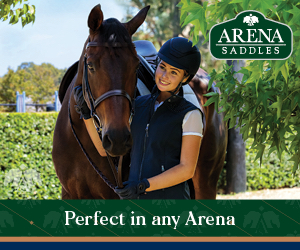 When I asked her about favourite grooming products, I was half expecting some kind of magic potion liniment known only to people from the track. Her answer was elbow grease, and a natural bristle dandy brush. "The synthetic ones just move the dirt around, they aren't giving a deep clean. It doesn't matter what the bristles are made from, as long as they're not plastic."
Turnout varies hugely depending on whether the horses are at home or at the track (where there is a distinct lack pastures). Roxanne's ideal situation would be taking horses out to the field right after morning feed, and not bringing them in until dinnertime. At the track, licensed hot walkers take the thoroughbreds out once or multiple times a day, depending on their individual needs.
While most barns have some sort of weekly training schedule posted in the tack room, racehorse trainers need to take it one step further in order to meet the strict qualifying rules. A minutely detailed chart shows daily, weekly and monthly training plans, in which long-term goals are incorporated.
When asked to weigh in on the to-clip-or-not-to-clip whisker debate, Roxanne brought up a very practical fact: racehorses need their whiskers in the start gate. "They need to be able to feel where the gate is in front of them, otherwise they jump forward and knock their front teeth out."
Be eager to learn, that is my top tip. Even if someone is telling you something you already know – they are reaffirming your knowledge.
The down-to-earth theme stayed strong when she spoke of dealing with tricky horses who didn't like having their ears clipped or manes pulled. "It's only twenty minutes out of their lives, and it's not harming them," she said, recommending a twitch or lip chain. "It comes back to what I was saying about having a respectful relationship with the horse. It's not right to coddle them and treat them as pets."
When it came to dealing with horses who are herd bound at shows, I told her an anecdote about horses who spend entire dressage tests braying like donkeys for their buddies. "That happens?" She asked, confused, "But show horses are… older. They do that?" I told her that it is an extremely common problem. Laughing, she suggested trailering horses separately, or switching up their routines at home so that they are used to change.
Another unique solution came to light when Roxanne started talking about horses who pace in their stalls at shows. "Sometimes they're just bothered by all the noises that come along with being in a strange and busy place. We've had success with popping some ear plugs in so that they can have peace and quiet."
"Be eager to learn, that is my top tip," Roxanne said. "Even if someone is telling you something you already know – they are reaffirming your knowledge. And listen to your horses. They're always trying to tell you something – and it's not always negative signals. When you see a horse bucking and playing in the field, you know that they're happy and you're doing a good job."