Last month on our Instagram page, we announced a new partnership with Mouillère, a protective yet stylish rubber overshoe to protect our boots from the unavoidable filth at the barn. Trust us, these come in handy at shows, for setting jumps, and for general protection of your lovely boots!
So we asked our followers what their funniest "got dirty at the barn" story was, and we got some fantastic answers. Here are our top ten picks, who made it difficult to choose one winner! It had to be done, though, so we'd like to congratulate our winner, Sarah Miesner! Here's her comment: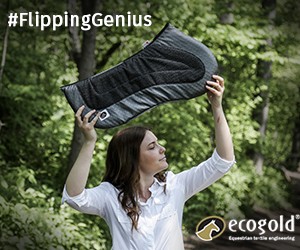 @sarahmiesner18: I was taking an extremely overloaded wheelbarrow out to the manure pile on a nice spring day when the show was melting. The wheelbarrow got stuck in the mud, and when I tried to shove it forward my feet slipped and I faceplanted in the mud
And here are the rest of our top 10 answers. Thank you to all who participated! To find a retailer for your own pair of Mouillère, click here. 
@rebeckaw_caron: Well… uh…. my horse thought it would be really cute if she bolted and then jerked right by the manure pile. So I…uh… kinda went flying into the manure pile…. that was really fun.
@amy.sug_ev: I watched a cow from the field next door JUMP A HUNT FENCE into our field and as I went to usher it back, it charged at me. As I tried to sprint away, I slipped in a cow pat that it had done
@erin_moran23: My sister, myself, and, the kids at my barn would have frozen horse poop fights! It got messy!!!
@v.a.bii: Not the dirtiest I've gotten, but I was cleaning my horse's hooves and he pooped on the back of my neck and shoulder…
@ionakylie: I fell off of my horse on the muddy trail after a big rain storm, rolled when I hit the ground, bit my lip, and my horse splashed mud all over me as he ran past. I actually broke my elbow, and I didn't realize how bad I looked until I saw the strange looks I was getting in the urgent care center. I was covered in mud AND blood. Still have the jacket and gloves I was wearing that day, and I'm pretty sure the gloves still have the stains!
@anna.equ: I was walking my horse past a big muddy area and I decided to jump over a puddle to stay somewhat clean and ended up slipping and landing on my back in the mud
@maggiesayers: The worst was a super hot day I was mucking stalls and then I had to clip a horse. I was sweating and covered in hair. The worst part was I had to go straight to class and I didn't have time to change or shower!! #sosorry
@kassierutherford: I fell in the chicken coop because my mare spooked at a rooster. She ended up pushing me in and I had to leave for dinner right after our ride. Chicken poop and mud aren't the easiest to get out of your hair.. especially in a rush.
@pinto.photography: Bringing in a pony slipping in the mud then being dragged 5 feet cause I spooked him and didn't want him running lose so I hanged on to his lead n ate mud. Whole front me was solid mud.