The weather is getting cooler, which means it's about time to break out the clippers if your horse is going to be in work this winter. Body clipping helps our horses stay cool in the winter months when they're working hard; excessive sweat and the ensuing chill can spell disaster if a horse is not clipped.
Of course, body clipping is a bit of a project, so you're best to go in educated on how to clip before tackling a whole horse. There are many different types of clips you can do that depend on the level of work your horse is in. Here's a handy reference chart: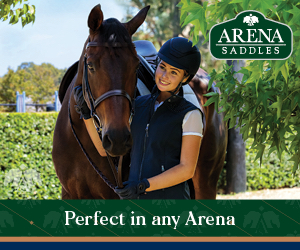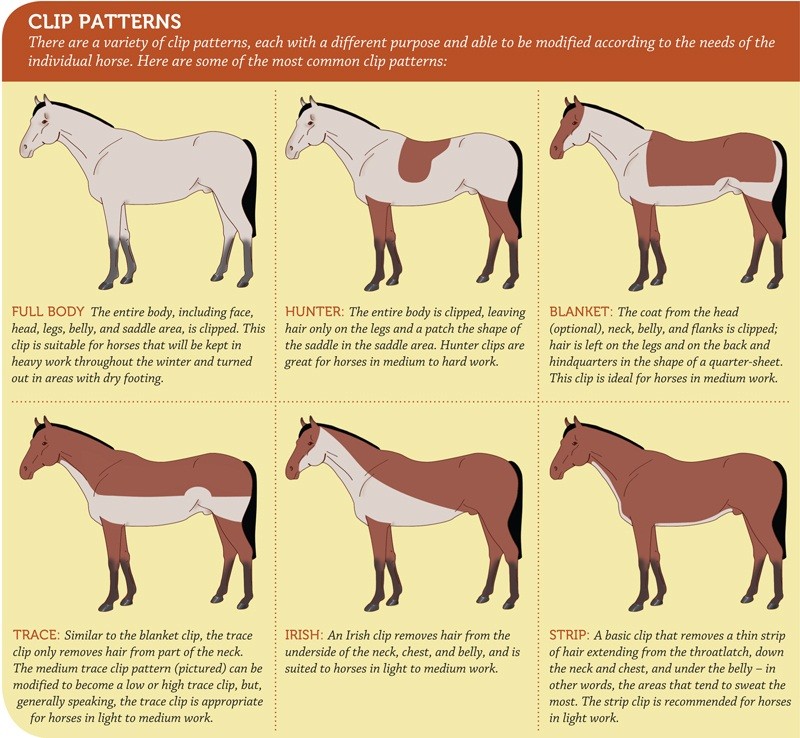 Last week, we did a live body clipping demonstration with pro groom Courtney Carson using Wahl's KM10 clippers. Here are some of the tips Courtney gave, and you can watch the whole demo below.
Use chalk to draw lines to guide you if you're leaving legs, saddle patch, etc.
Make sure you're using proper lubricant to keep your clippers cool during clipping
For fidgety horses, try having a friend stand at your horse's head to distract him
Make sure your horse is clean and dry – this helps the clippers do their job smoothly
Want to snag a pair of the KM10 clippers that Courtney absolutely loves? You're in luck! We're giving away a pair of Wahl's KM10 clippers. Simply use your Facebook or your email to use the entry form below to submit your entry! We will announce the winner a week from today.
11/10/17: Congratulations to Carrie W., the winner of this giveaway! Carrie has been contacted by us and will be the proud new owner of a pair of Wahl KM10 clippers!