Preparing for 'NotRolex' as a Crazy Spectator

Preparations for the Land Rover Kentucky Three-Day Event – what I like to call "NotRolex"- are well underway at this point. Plans, attire, equipment, publicity events and all that jazz.
But I'm not talking about the riders. I'm talking about you crazy people like me who like to shenanigan their way through this fantastic event. Here are a few tips to make the most of your crazy. I mean, the week.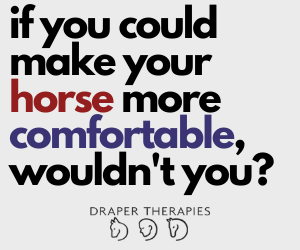 First and foremost, and I cannot stress this enough, pick a buddy to attend with who hits the same range on the shenanigan meter as you. There is nothing worse than being under- or over-shenaniganed. If you don't have a good match, stalk the Heels Down Happy Hour Podcast Facebook group for your inevitable match to meet up with. Your Partner in Weird or Weird Lite is out there. Equally important: stalk the social media of the riders to find out who might fit into your level of weird too.
Like This Story? Try: Yeak. Ok. I'm A Weird Horse Girl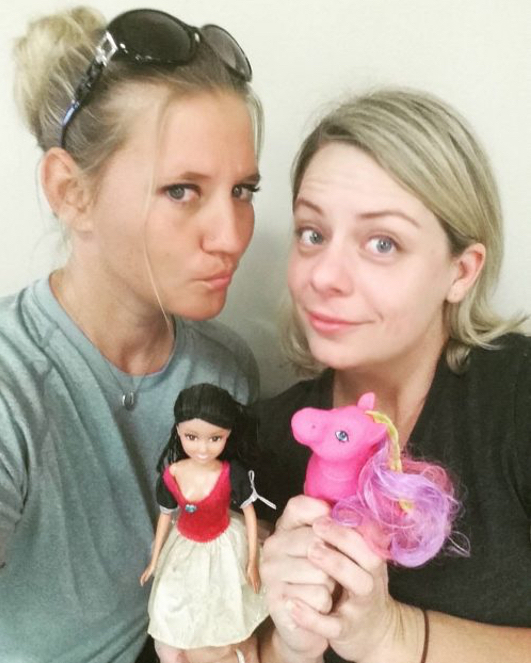 Travel
It's too late for this year, but remember for next time: If you're flying, make it one around 7:45 p.m. or so on Sunday out of Lexington. And race to the airport immediately after the last rider finishes showjumping. This puts you in an awesome position to stalk the crap out of riders at the airport. They're in contained quarters, can't escape and are likely willing to take a photo with you or sign something. But security is everywhere, so that works both for and against you. Walk that fine line with glee.
One year I got a photo with Mark Todd and then one with Boyd Martin, who makes the most of all the fangirling like a champ. Stay gold, ponyboy.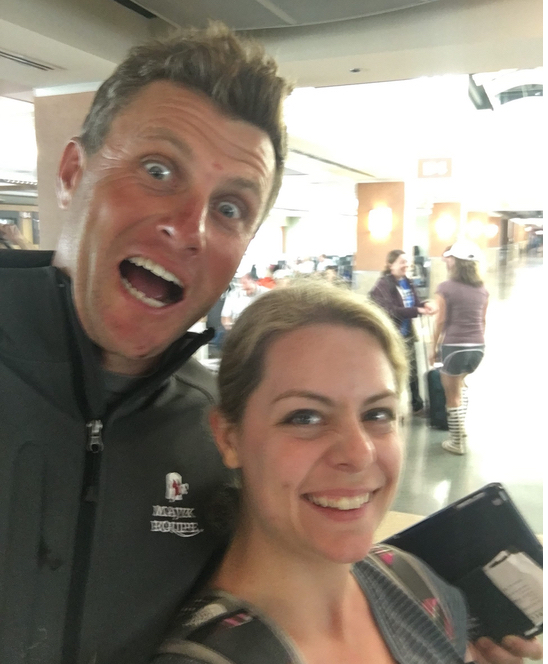 Attire
Plan your attire well in advance. I don't mean accounting for all four seasons plus bonus season that April weather in Kentucky can be comprised of. I mean your fan shirts. Make something obnoxious for riders to sign or for people to judge you by. I tend to gauge my success level each year based on the ratio of judgmental stares versus hyena laughs at whatever it is I am doing. One year was a bingo T-shirt. I've done rider-specific ones and made stickers. My favorite is for my trainer, Angela Bowles, whose maiden name was Grzywinski at her first Rolex. It had a photo of her and said "Ain't Nothing But a G Thang… Because You Can't Spell Grzywinski." Love you, Angela. Thanks for changing your name.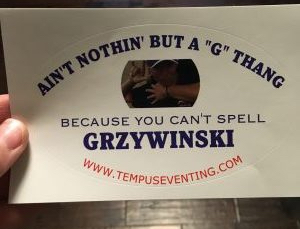 Random Shenanigans
Take advantage of all the unexpected little moments. Like statue humping. Or taking informal bets with your friends on which pony in the demonstration you're watching is most likely to go rogue. It's the little things.
My BFF and I even made a "Pin the Rider Over the Head of the Lake" giant foamboard game one year to make people play. But we decided it was too big to carry around. At least we had fun making it.
Read This Next: Adulting In The Horse World
But mostly, stalk social media for the real times for rider signings and photo opps. Because printed materials and signs lie, and Patrick the Mini Pony waits for no one.
Helpful Hints:
If you wait long enough after vendors close at the end of the day to walk back to your car, a helpful person in a golf cart or truck will take pity on you. Then you can talk to him about random things, make a new friend and take a photo with him when he drops you off directly at your car. Or maybe that's just me.
Bring a swimsuit and soak in your hotel's hot tub each night to help your tired legs. Or, be like me and forget your swimsuit Every. Single. Year. And then find the ugliest swimsuit you can at Walmart for the lowest price you can find, because you're worth it.
Pack a lunch for cross-country day, sit on it, and then have to go stand in line for food anyway. Leave your banana in your backpack and forget about it for a week for bonus points.
If you wait until the last second to do a weird pose with riders, they totally don't have time to bail.
For the love of God, don't make eye contact with the hypnotic European men in the Horze booth. They will make you buy 10 pairs of breeches in sizes you don't wear. It's sorcery.