The two remaining proposed sites for the 2024 Summer Olympic Games have submitted their plans for the equestrian events should they be chosen as the host city. Both Paris and Los Angeles are in the running to host the 2024 Summer Olympic games, and the final vote will be put to a vote in Lima, Peru in September.
Given the provisions that equestrian sport has been approved for 2024, site planning is underway for the three equestrian Olympic disciplines: Dressage, Show Jumping and Eventing. Here are the proposal videos for each site:
Paris:
Los Angeles: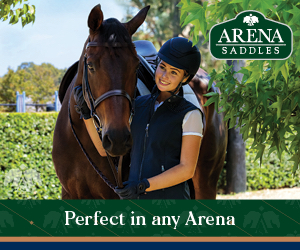 Paris has tapped Palais de Versailles, the site of prestigious show jumping events, as the host for equestrian events in 2024. Los Angeles has proposed the Sepulveda Basin to host the three equestrian events.
Oddsmakers are picking Paris to win the bid at this point in time, however it is still anyone's game to determine the 2024 host city.
Selecting a sufficient site for the equestrian events, particularly Eventing with the need for acreage for a cross country course, has always presented a challenge to host city committees, and this will certainly play a role in the decision making of the deciding voters.