Putting on a horse show in a city like Paris is no small undertaking. But for Bram Vandewalle, who serves as Global Head of Live Events and Sports Director of the Longines Masters Series, the months of planning and long hours building the facilities from the ground up are more than worth it for such a prestigious, anticipated event.
The European leg of the Grand Slam Indoor of Show Jumping of the third season of the Longines Masters Series, the Longines Masters of Paris, runs from November 30-December 2, and preparations are underway as of yesterday at the Paris-Nord Villepinte.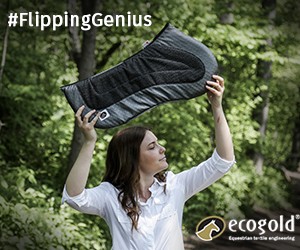 "We build up everything from scratch. We start with an empty exhibition hall with 30,000 square meters of space, and we build everything you can see – from stabling, to footing, to competition rings, to the bar and restaurants, to the VIP area, grand stand, all the signage – everything that you see at the show," said Bram.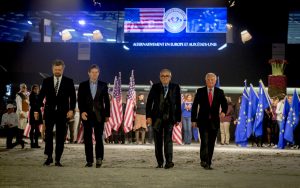 And let's be clear: The Longines Masters Series, which is held in the midst of Salon du Cheval of Paris, is nothing like a regular horse show. From start to finish, it's a fully-immersive experience, which combines fine dining, live music, fabulous parties, entertainment, and luxury shopping.
"We welcome 50,000 people to the Paris show along with the best horses and riders in the world," said Bram. "We have four days of competition with different classes each day. But besides the variety of the sport program, there are so many things to discover. We have a Michelin star chef, we have luxury lifestyle partners around the warm up arena and Prestige Village. People that don't know the sport can still have a great visit at a unique event. There are concerts, we also have a partnership with artists to have a variety of art (displays) as well. There are so many things to discover besides the horses. It's also about the opportunity to visit Paris at the same time."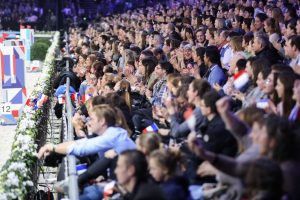 It frames show jumping in a way that is exciting for both new and current fans of the sport, using a varied class program with a variety of heights, formats, and amount of money on the line. But it also hosts the new and innovative Riders Masters Cup, developed specifically for this Series, which pits the two powers of international show jumping – the U.S. and Europe – against each other. And yes, the biggest names in show jumping will be there, so die-hard show jumping followers can cheer to their hearts' content.
If yesterday's press conference previewing the events and luxuries of the Longines Masters of Paris is a hint of what's to come, the show is going to be legendary. The press conference, packed with entertainment, special effects and artistry, was closer to a Broadway theater production than a conference.
This unique event brings together television and movie stars, business decision makers of the world, and international show jumping horses and riders. It's all part of Christophe Ameeuw's vision and plan to put equestrian sports in the spotlight across the world.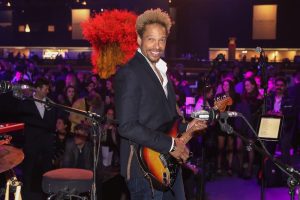 "Hosting equestrian sports on the world's finest stages-  Paris, Hong Kong and New York – to keep them  in the international spotlight is our everyday motivation," stated Christophe Ameeuw, CEO of EEM and  Founder of the Longines Masters Series.
Tickets are on sale now for the Longines Masters of Paris, so don't miss out! After Paris, the Longines Master Series will continue in Hong Kong from February 9-11, 2018, and—for the first time—in New York, April 26-29, 2018.