The Internet is a noisy place these days, fraught with arguments and political jabs. Jeesh. Who needs that in their life?
Well, we've got just the thing.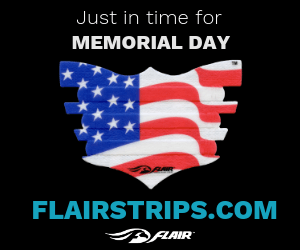 Heels Down Magazine is sharing all the news from Washington that everyone can actually agree on in the Heels Down Brief for a whole week. The "Horses & Power Week" pays tribute to the legendary Washington International Horse Show, where subscribers will get exclusive stories about the show, and its many famous competitors from over the years, plus so much more.
Washington International runs from Oct. 23-28, and we're here to keep you up to speed. Don't miss out on all the news you need to know, minus the crap clogging up your social media feeds. (Sorry Uncle John, we don't care who you voted for.)
The Heels Down Brief is a daily morning news blast for those looking for a fresh approach to relevant issues that matter – equestrian sports, current events, pop culture, tech, plus giveaways & more. This daily streamlined newsletter gives you everything you need to know, and will be waiting for you every weekday morning in your inbox.
Don't believe us? Check it out for yourself. Here are a few of our most recent newsletters.
Still don't believe us? Read why our thousands of subscribers start each day with the Brief:
"I dislike Facebook sometimes because of everyone's opinions and political nonsense. I love that the Brief doesn't have a limit on what they write and distribute. Anything from gender to articles we missed in Heels Down Mag to cute videos and things that have nothing to do with horses. I love it." – Kassie from Vermont
 "I appreciate that it's not all equestrian news but it's also not a bunch of political BS. If I wanted politics, I would just open Facebook because apparently everyone is a political guru," – Danielle from New Jersey
"I love waking up to the Brief. It's the first email I check every morning," – Ashley
"I love that the Brief has a little bit of everything, things to help with your riding, interesting horse/riding related articles, but also some headlines on pop culture, & general health. The #lastlyLOL always makes me chuckle & I love that it isn't completely shattered with ads. I hate getting behind on the Brief, but I love catching up. I don't want to miss anything!" – Victoria from Alabama