The USEA has announced the debut of a new level for 2017. The Modified level, created to be a stepping stone between Training and Preliminary levels, will help combat the gap between the levels, often stated to be one of the largest step ups within the sport. The USEA Board of Governors approved the new level, which will officially be offered on December 1, 2016.
According to the USEA, only two events have signed on to host the level, but there are more organizers and events with interest on adding this level to their competitions. The USEA urges competitors interested in this level to reach our to their local organizer.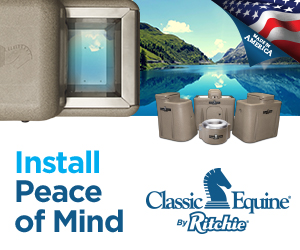 Modified Quick Facts:
The Modified level is open to horses 4 years old and older.
Riders must achieve two NQRs at Training level to compete at Modified.
Max height of both cross-country and show jumping fences is 3'5"
Cross-country course distance will be: 2200m-3000m with 22-28 jumping efforts
The speed of cross-country will be 490mpm
The speed of show jumping will be 325 mpm with 10-13 jumping efforts
Flags will be numbered with an orange number on a blue background
The fourth refusal on cross-country results in elimination
The third refusal on show jumping results in elimination
An 'r' course-designer is required for cross-country
Cross-country courses can include: angled lines, corners, varied terrain and combinations with water or narrow fences.
The show jumping course will include two doubles, or a double and a triple combination.
The dressage test will be held in a small ring and will include leg yield, medium gaits and changes of lead through the trot.
Full rules for the Modified division are available in the 2017 USEF Rules For Eventing
Read more here.