When Mavis Spencer isn't showing her string of show jumpers, she's perched up somewhere quiet with her nose in a book. 
"I'm a huge Shakespeare nerd thanks to my dad, so I have a complete works of all his plays and every now and then I'll run back through and read them again," Mavis said, "I was an English major in college so I always had an appreciation for his work." On the other end of the literary spectrum, she also was a big fan of Jilly Cooper's Riders series, although she says "It's a little bit… I would say not for young-young kids because it's a little risqué, but that's definitely a really good read." 
Aside from being a book lover, Mavis, 26, is a grand prix jumper rider as well as a US Equestrian ambassador. After spending six years out of the saddle and grooming for Kent Farrington, Darragh Kenny and Neil Jones Equestrian, she's now fully focused on her own riding and training business, Gallop Apace LLC, in Wellington, Fla.
In this sport, you can't define sportsmanship without horsemanship.
"Knowing that I get up every day and go to the barn and that's what I call work, is incredible," Mavis says. She knew that she wanted riding to be her profession from the age of five, which is what she told her parents' friends when they asked what she wanted to be when she grew up. They were doubtful then and surprised now when she tells them that her dream job did, in fact, come true.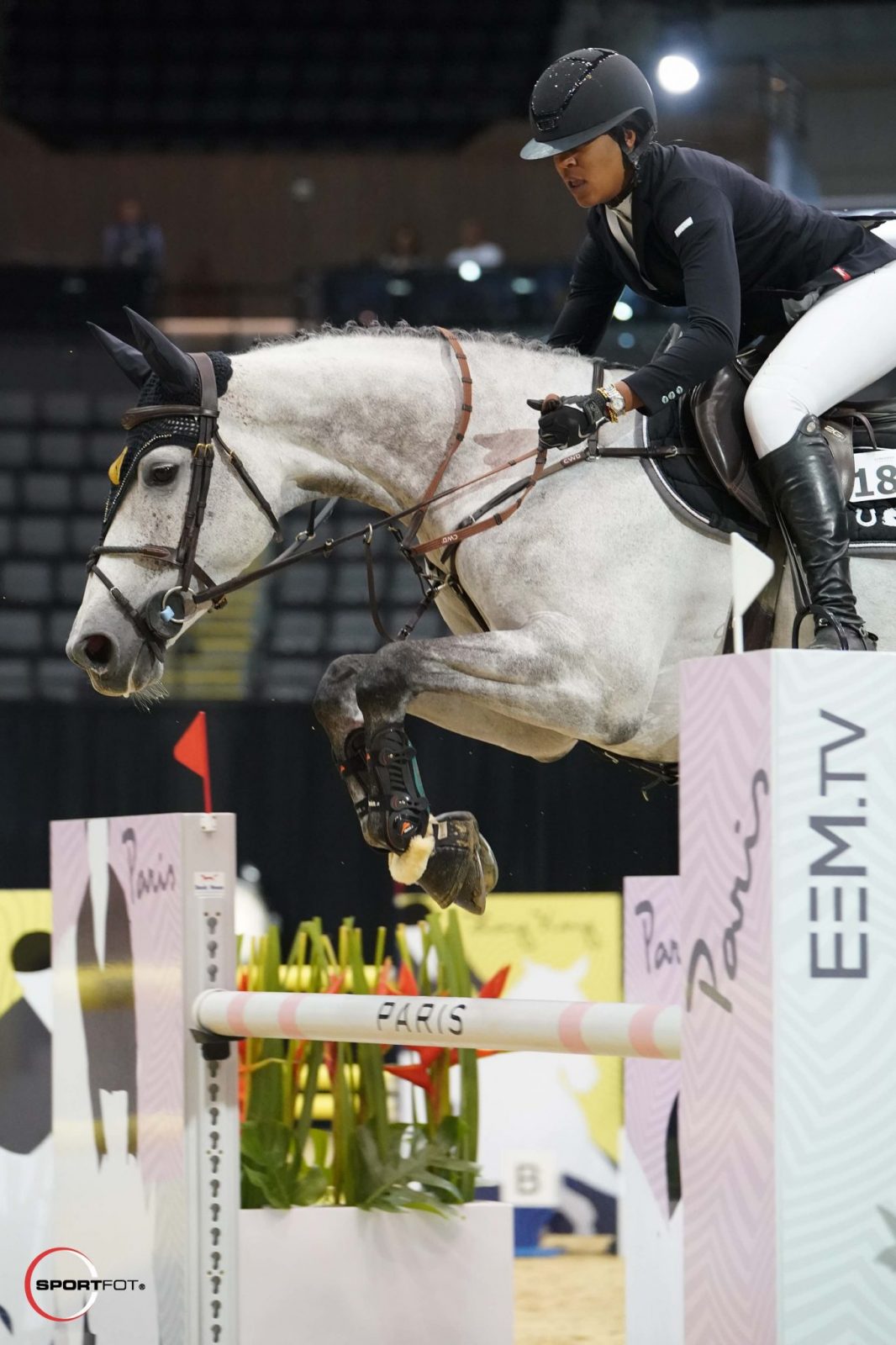 "Obviously showing is very nice," Mavis stated, "But Sarah Ryan – who is my business partner – and I were talking the other day about the fact that horse showing is fun, but it's also a necessary evil. If I didn't get a chance to show or if it wasn't an option anymore, I wouldn't stop riding." 
Mavis has a couple of good tricks up her sleeve when it comes to getting her head in the game before competing, and (surprise) one of them involves books. "Before a class, I'll go find somewhere quiet and read a book on my phone," she says, "And I usually watch videos of myself in rounds that I did well in."
Positive visualization is a well-documented technique in sports psychology, and so it's easy to see how reflecting back on past successes can help with creating new ones. 
As a rider and horseperson, Mavis has often been commended (or awarded) for her sportsmanlike composure. "In this sport, you can't define sportsmanship without horsemanship," she says, "I think it's just being there for the people and the horses and supporting one another."