While interviewing Amelia Diamond, a fashion editor and rider in New York City, we both mourned the fact that wearing ones' boot socks over breeches with sneakers would never, ever be socially acceptable by mainstream standards.
Afterward, when I was sitting on the subway, a teenage girl walked by. She was wearing leggings, Nikes, and, you guessed it, knee-high socks pulled up all the way. Topped off with a black hoodie, the look seemed like a riff off the athleisure trend. And not weird at all.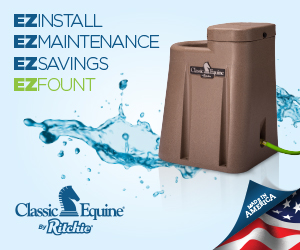 I dismissed it. Anything is possible in NYC. And then at the next stop, another woman got on with almost the same outfit. I gasped. I wanted to text Amelia: There is hope for us.
Read this next: Dress For Who You Want To Be
I saw this twice in a row in a city that is known as a birthplace of sartorial trends. Therefore, I am officially and boldly forecasting that in 2019 or 2020, equestrians will be able to wear their breeches and boot socks out in public with sneakers and not be gawked at. Quite the opposite – we'll be right on trend.
Wouldn't that make life so much easier? No more peeling off socks before shoving your bare feet back into your shoes to go out for coffee with your friends. The few of my non-horsey gal pals who have had the misfortune of being dragged along to tack shops always gravitated to the sock rack, marveling at the assortment of fun pineapple or fox prints. Who can resist?
Next time you're out with your girls after a day at the barn, test the waters. Perhaps start with something more subtle than your favourite macaroni print socks – black or grey would do nicely. But keep them on, and see what they say.
If they try to tease you, tell them that a fashion editor said it's the new trend. They don't need to know that I'm a horse girl. Wink, wink.