It's official: during a special presentation held overlooking the New York City skyline at the Peninsula Hotel, it was announced that the American leg of the Longines Masters Series Grand Slam of Indoor Showjumping will be moving to New York for the season III 2018 event. Previously held in Los Angeles CA, the Big Apple will now host the series on April 26-29, 2018.
To put a few stamps in your passport, the first leg of the Grand Slam arrives in Paris on Nov 30-Dec 3, 2017. The next stop is Hong Kong on Feb 9-11, 2018 and then it is off to New York, New York for the grand finale in April.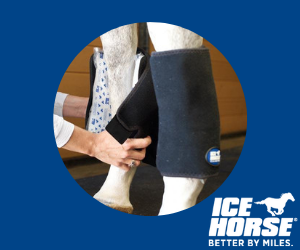 The Longines Masters of New York will take place at the NYCB LIVE, the Home of Nassau Veteran's Memorial Coliseum, which has recently undergone renovations of $165 million. A few of our favourite New York natives are especially excited about the move:
"I'm used to traveling around the U.S. and Europe for show jumping competitions. With the Longines Masters Series coming to New York, I am excited to be able to compete in my own backyard and to welcome the world's top riders to my hometown." – Georgina Bloomberg
"The Longines Masters Series has always provided highly competitive, world-class events in Paris, Hong Kong, and most recently Los Angeles. As a local New Yorker, I am thrilled this event is moving to New York! It is a great opportunity to showcase the best in Show Jumping in one of the best cities in the world!" – McLain Ward
There is a saying about New York, "if you can make it here, you can make it anywhere!" and as the city is the grand finale of the series, I'd say that bodes well for the winner.
Featured Photo Credit: Astrid Stawiarz / Getty Images for Longines