Once again, we are teaming up with Kensington Protective Products to give away a Surefit Fly Sheet and Fly Mask in Patriot Plaid to one lucky Instagram user. We'll be running this contest over the next few weeks, so there is still time to enter. Here's how:
Each Monday for the next three weeks, we will post a photo on the Heels Down Magazine Instagram page (@heelsdownmag). Come up with a witty caption and tag three friends who might also want to participate. We'll select the top 10 answers each week and post them here on the website, and we'll draw a random winner from the pool of top answers.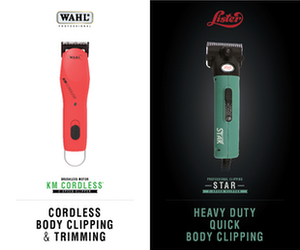 Here are the top captions for week one:
@rodeoherewecom3: When you strut your new clothes instead of listening to mom.
@dvinemissm: I'm too sexy for those flies, too sexy for those flies
@baleage: Freedom at last (from mom and the flies)!
@briennes_bounty_: When there are flys around you and you're like "can't touch this"
@ca_swizzle: When you beg your mom to buy new clothes and for the next week you have to strut around in them to prove it was worth it
@not.mom.of.the.year: "Does this pattern make my hair look big?"
@sydkorry: "Maybe she's born with it… Maybe it's Neighbelline"
@marissa_eventer3471: I whip my hair back and forth
@hoofprintsinthedirt: Best friends come in small packages and so do Kensington Products
@alinagraceann: When you walk in the club like shoo flies can't bother meeee
Week two's photo is up on our Instagram and ready for your entries! Each week's captions are due on Friday at 5 p.m.

Photo credit: Vanessa Hughes