"Equestrian events make for prime people watching," my non-horsey friend Omer said, raising an eyebrow, "Who would have thought."
I had brought him along to the Vancouver Grand Prix, where we were watching a polo match while tucked into the shadows of skyscrapers. We weren't just in the city – we were in Yaletown, the ritziest neighbourhood of Vancouver's downtown core – in the converted parking lot of the Queen Elizabeth Theatre. Two rings, stabling, bleachers and VIP tents were all squeezed in.
Omer was right. It was some of the best street style I had ever seen. There was a clear definition between the fascinator-clad, well-dressed ladies sipping champagne, and the dazed passer-by's, wide-eyed and mouths agape. Could you imagine walking down the city sidewalk on your way to a lunch date, only to stumble upon a couple dozen horses traipsing around in a giant sandbox?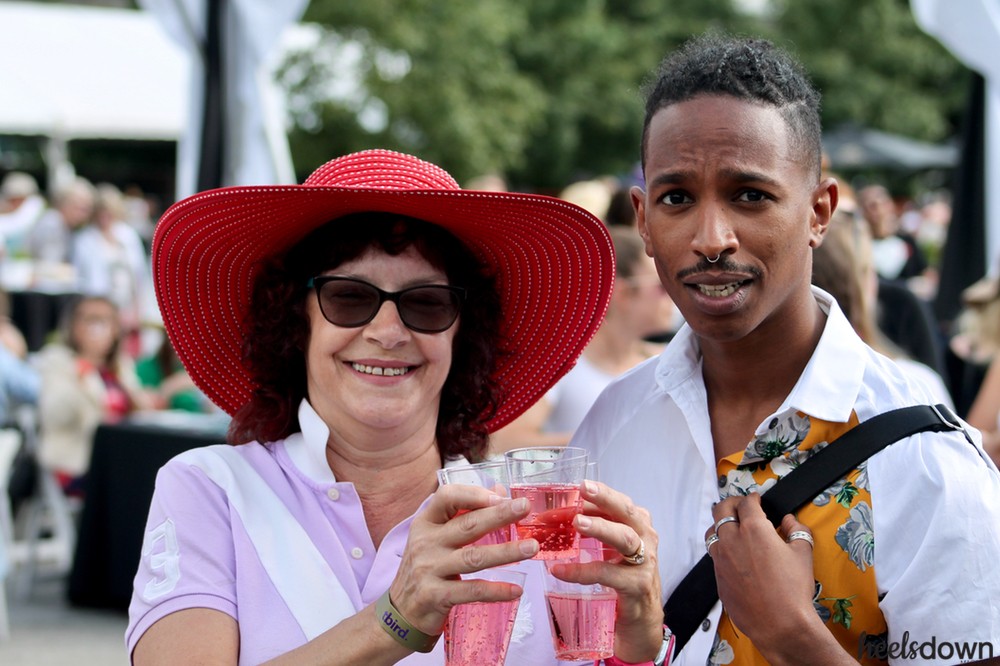 The event was organized by Thunderbird Show Park and the Vancouver Polo Club, in an effort to bring show jumping and polo to the public. Often viewed by the general population as elitist and difficult to access, Tbird and VPC wanted to put equestrian sports right under the noses of urbanites. And they did, in spectacular fashion.
The commentators for the polo match spent so long making teasing introductions of all the players that the game had to be cut short by one chukker. Many (joking) speculations as to how the players could afford so many horses were made, with theories ranging from tax evasion to quasi-legal activities.
"In horse sports, we like to make everything complicated: White horses are called grey, the blonde one is a palomino, and that ginger one over there is a chestnut." 
"This isn't like baseball – if a ball gets hit over the fence, you have to give it back. We spent all our money on our horses, so there's no budget left for new balls. Sorry, guys."
"We're taking a short break to groom the footing – look! It's our favourite guy, in his "equestrian Zamboni"!"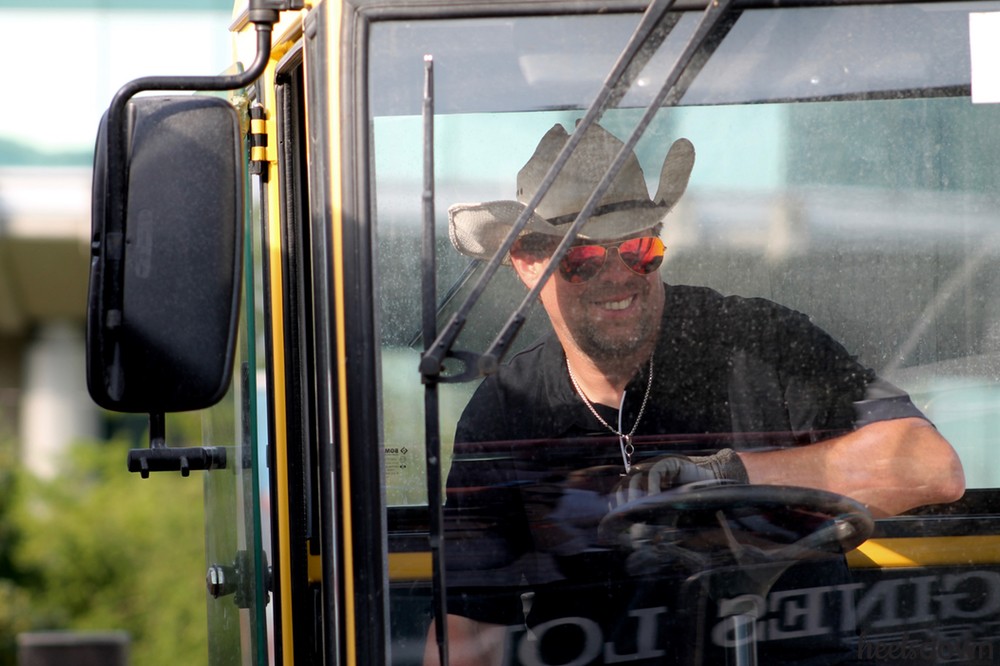 While the ring wasn't big enough to see the epic flat-out galloping action typical of polo, the spectators were able to follow along with the basic concept of a ball going back and forth, and quickly caught onto the rules with appropriate cheering.
I caught up with Paul Sullivan, co-owner of the club, after the match. When asked if I could interview him, he looked down at his empty beer cup. "One sec," he said, returning a couple minutes later with a refill. "Okay, what do you want to ask me?" He grinned.
The whole atmosphere was laid back – as if dumping five hundred tonnes of silica footing into a downtown parking lot and cracking beers was a totally regular Sunday activity. The horses seemed to have adapted surprisingly well, considering the traffic sounds and spectators hanging over the fence during their rounds. When I asked two of the riders, Jenna Ritchie and Deb Bell, about it, they smiled incredulously, talking about how their horses had acclimatized so easily to the environment.
During the Grand Prix, curious residents of the surrounding buildings started appearing on their patios to watch the action. Other than the unique setting and location, it ran just like any other Grand Prix; proof that the sport can indeed be transplanted just about anywhere with success.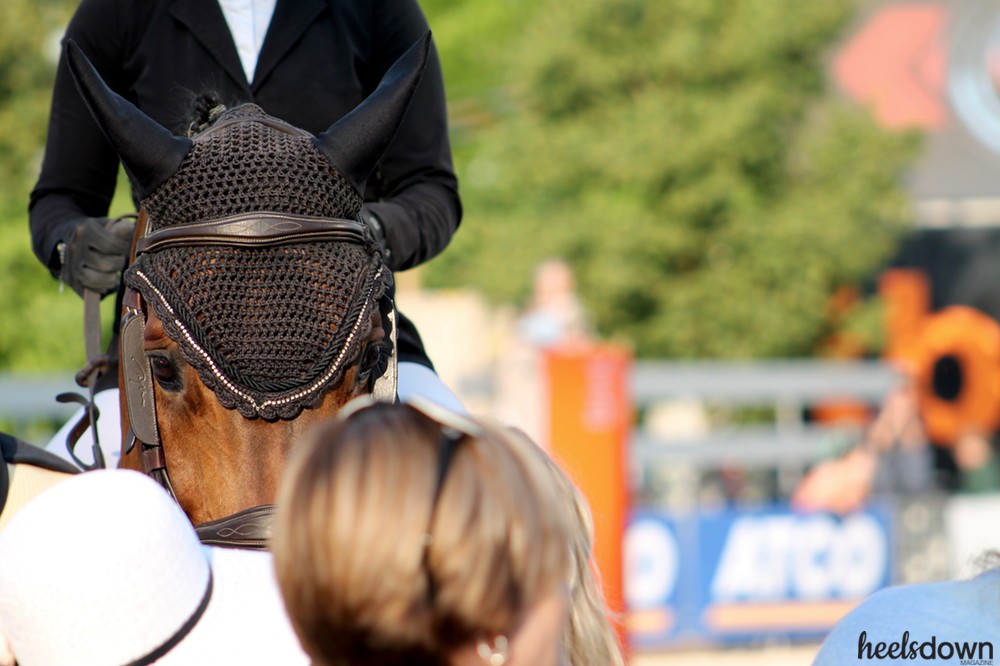 Kyle King won, and after the victory gallop the riders graciously hung out by the fence and let their horses be pet by dozens of adoring hands. Everyone, from the kids waiting in line for pony rides to the off-duty mounted police officers to the riders, exuded a happy excitement. The magical juxtaposition of horses and city instilled a feeling of wonder in every single participant. As a born and bred Vancouverite, I had the odd feeling that one of my childhood daydreams was coming true.
"This is so cool," Omer enthused, a big grin of on his face. "So, they have more stuff like this at Tbird out in Langley? Can you bring me?"
I think show jumping has a new fan.