American Laura Graves edged out the 'Queen of Dressage', Isabelle Werth (GER), in the Grand Prix Spécial CDIO at Aachen today on her longtime partner Verdades in a sold-out dressage show-down between the two. Graves and Verdades scored 81.824 to Werth's 81.059.
"I don't think I did anything different today. To be honest, it's rather embarrassing – I try a lot," Graves laughed. "But today was just our day."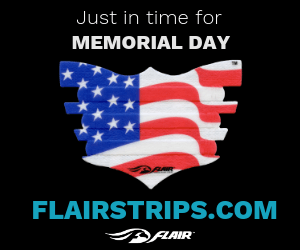 Graves has owned Verdades, the 15-year-old KWPN gelding for his entire life, and they've seen incredible success including their recent win at the Nations Cup in Rotterdam and placing second to Werth at the FEI World Cup Finals in Omaha. Nonetheless, she told Heels Down Magazine that she'll never have him fully figured out:
"He's so sensitive and he has been his whole life. I know he's 15 this year but we never had to add pressure to the situation because he was always himself in a pressure cooker and now finally the piaffe and passage transitions really closed up a lot in the past two years. Just being able to touch him when he's on fire and as electric as he is in there – that security for him, is huge. It's still changing daily. Our work is never done. He can change a little and then I can change a little and then he rises to that challenge and we go for more.
The work is never over. I think when I comes to our relationship, in the barn I know him like the back of my hand but under tack it's always learning, it's education, that's why it's so important for me to continue my education. Because he gets better and then I have to say, 'Now what?'"
Graves, who turned 30 today, said, "My horse gave me a great birthday present."