U.S. Equestrian rolled out a number of rule changes for 2018 (effective Dec. 1, 2017), one of which caused some raised eyebrows among the show jumping community.
The Amateur Owner division, which is reserved for amateur jumper riders owning their horses (i.e., not riding their trainer's horse, for instance), will continue to exist. However, an Amateur Jumper class and Horse of the Year category has been added, allowing amateurs to compete on horses they don't own.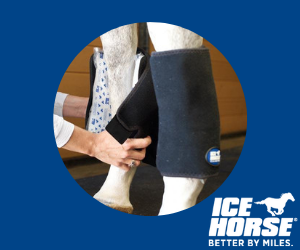 The USHJA press release reads as follows: "Amateur Jumper (Not Owner): These rule changes allow Amateurs, regardless of whether they own the horse they are riding, to compete at a nationally recognized high level, including the following fence heights: 1.20/1.25, 1.30/1.35, 1.40/1.45. These also create a HOTY category for Amateur Jumpers."
We talked to several members of the show jumping community to better understand the controversy and to see where they stand on the new rule.
Why is this controversial?
Sydney Shulman (Professional): "It gives the amateurs an out if they haven't been obeying the rules fully. If they lease a horse for a dollar or buy a horse for a dollar and show it in the Amateur Owner divisions, it gives them an out and a separate class where they can fairly show a horse or sales horse for a trainer and not be under the stress, or problems, of being in the Amateur Owner division. For the true amateurs that own their horses, they'll be happier because then they can truly show in the division against the other riders that own their horses.
I think that there was a lot of controversy within the amateurs, when they own their horses and they're a little bit more intune to it, and watching people show horses that their trainers owned. So they do the amateur division because it's easier to have sales horses have good results in there, than having a professional showing it."
Ali Sweetnam (Professional): "The riders that have been doing the amateur owners [division] are mad because they don't want to have other people getting the same divisions and the same perks that they've got because they followed the rules for so long.  I feel like it's a good thing because the amateur owners, it's going to open it up to not just the elite that can afford to buy their own horses. There are people who lease horses in every other division, why not for this one?"
Andrew Welles (Professional): "I understand people who say it might allow more professional-like amateurs to compete in those divisions, but by the same token those riders aren't competing in the Amateur-Owner divisions anyway. I think it's a real win across the industry. All the amateurs win from it. Amateurs that want to compete in classes where they're only competing against other amateur owners are still able to do that. And amateurs that might not have the ability to own their own horse now have the opportunity to compete in a division that suits them. I think everybody in the industry wins from it."
Is there a downside? 
Ali Sweetnam (Professional): "I'll have to see how it's going to go, to be totally honest. I don't know how they are going to fit time in the schedule to do all of that. And are they going to allow them to count for indoors? Is there going to be  time for that also for indoor divisions? Are they going to end up merging the two divisions if they have popularity later on? It's going to be a big learning curve but I don't think it's the worst idea."
For or against?
Alise Oken (Amateur): "The benefits are great for someone like me. I can show other people's horses without having to compete in the open divisions against professionals. There will be less people in the high classic division, it will be more spread out. I think this is going to benefit everyone."
Andrew Welles (Professional): "I personally think that it's long overdue. Amateurs have had a really unique division because it's Amateur-Owner. And the way that the industry is right now, there are a lot of amateurs that don't ride professionally, who ride at the amateur level for the right reasons that don't necessarily have the capacity to own their own horse. Dating back to when the Amateur-Owner division was established, the idea was to keep professionals out of the amateur ring by saying that if an amateur wanted to compete that they needed to own their own horse. But nowadays with how expensive horses are, and also for the diversity needed in order to put a string [of horses] together to make it worthwhile to come and compete for a weekend. I don't think that it's realistic to expect every amateur that wants to compete to own their own horse.
The second thing is there are a lot of amateurs that lease horses. I personally don't see a real difference between an amateur that wants to pay money to lease a horse and an amateur that owns their own horse. They're paying the same amount of expenses, they're paying the same amount for most everything that they do. They're paying for the right to use that horse for a given amount of time. There were a lot of people that were skirting around the rules, creating false bills of sale to try to "own" a horse that they were leasing for a short time period. It was time for the USHJA to get more realistic with where the industry is actually at."