International grand prix dressage rider Ellesse Jordan Tzinberg isn't just a competitor – she's also a coach. Teaching both dressage riders as well as jumper riders, Ellesse sees the benefit of a dressage foundation, no matter the discipline.
I've been coaching dressage for three years now. I've travelled as far as Australia to teach clinics. It's actually worked out really well because Henrik (Gundersen), my fiancé, is a jumper and he coaches jumpers so we'll do the clinics together. I'll teach dressage, he'll teach jumping and then the jumpers will get a flat lesson from me as part of the clinic. This past season in Wellington, I started helping a lot of jumpers ride their horses that needed more dressage basics. That trickled and flowed into teaching students at those barns. It's not classic dressage, but it's dressage foundations and dressage basics that can help their jumping.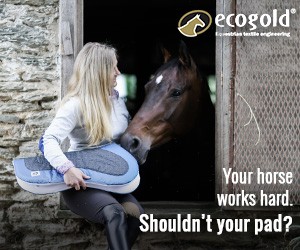 Read the full article and much more in the June issue. Download the Heels Down Magazine app in the iTunes AppStore: http://apple.co/1QicprS or Google Play for Android phones and tablets: http://bit.ly/1sXQV75. Subscribe for a year and get two months free!