Excerpt from the April issue of Heels Down Magazine.
The preparation has been done in advance. You've dropped your stirrups for one hour of torture every single week. You clipped your horse two weeks ago, but you just trimmed her whiskers and ears once more. Every single item on your checklist has been checked. Your show clothes fit just right, even though you secretly wish your breeches weren't that tight…but it could just be the Olive Garden you and your barn mates had last night after setting up the stalls at the show grounds.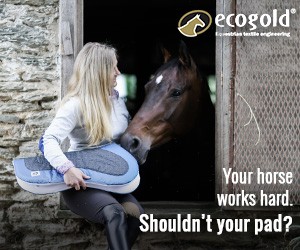 We compete with the respectable intention to gauge our skill level. To check our progress. We also come to win.
You might have the best flat class you've ever had – your heels are down, your eyes are up, your sitting trot is solid. But when you canter past the judge and into their walkie-talkie they say, "trot please," and your darling, attentive little horse hears them? Before the steward can repeat the judge's command, your horse is trotting. Too soon to whoa, you lose your place in the ribbons.
How many times have you come to win, and something else happened instead?
Don't stop now. Read the full article in the April issue of Heels Down Magazine.
Download the Heels Down Magazine app in the iTunes AppStore: http://apple.co/1QicprS or Google Play for Android phones and tablets: http://bit.ly/1sXQV75.