U.S. show jumping development coach DiAnn Langer explains that global growth doesn't mean everyone will want to play.
Since DiAnn Langer was elected Show Jumping Young Rider Chef d'Equipe and Technical Advisor in 2013, her top priority has been the development of the sport in the U.S.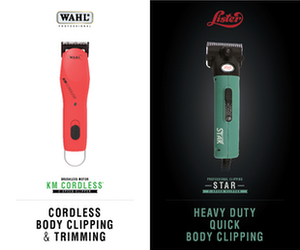 "Show jumping has grown – it has become a very global sport," said DiAnn of Aiken, S.C. "We're no longer isolated to compete in our own country. It's so easy now to travel overseas with the horses. I think the U.S. is starting to embrace that fact, and nationally we now have a tremendous amount of FEI competitions occurring in 2017 and that is very new to us in the last three years."
Since she was named to her position, she has worked to create a rider development pipeline to bring new riders into the sport, and develop certain candidates to the elite level to represent the U.S. on an international stage. But the way to develop show jumping athletes isn't through a pipeline at all, she says.
Read the full article in the February issue of Heels Down Magazine.
Download the Heels Down Magazine app in the iTunes AppStore: http://apple.co/1QicprS or Google Play for Android phones and tablets: http://bit.ly/1sXQV75.