Excerpt from the May issue of Heels Down Magazine:
By Katelyn Woodburn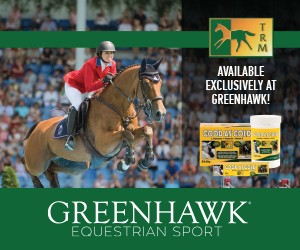 There's a reason why we subconsciously want to root for the underdog. They defy the odds stacked against them or overcome incredible obstacles that stand in their way. Their determination and grit is infectious. The adventure of Jane Polk and her $400 off-the-track Thoroughbred, Goose, is no different.
Jane, a weekend warrior amateur eventer from Greenville, S.C., and Goose, a grey gelding, have risen the ranks to Training level together with zero jump penalties. Repeat: Not a single rail. Call it a Cinderella story, but there was more patience, elbow grease and trust involved than luck.
Read the full article and much more in the May issue. Download the Heels Down Magazine app in the iTunes AppStore: http://apple.co/1QicprS or Google Play for Android phones and tablets: http://bit.ly/1sXQV75. Subscribe for a year and get two months free!