Excerpt from the March issue of Heels Down Magazine:
By Caroline Culbertson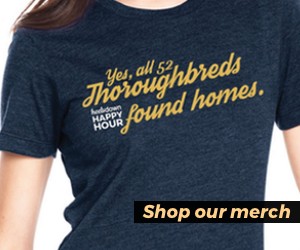 Nic Roldan may be the ultimate equestrian human athlete, but in polo, he's nothing without the supreme athleticism of the horse underneath him.
His mount of choice for the top polo tournaments in the world? The American Thoroughbred.
"I truly believe that the good American Thoroughbreds are some of the best athletes in the world," he said. Ten of the 14 horses he currently has in work are Thoroughbreds, and he sources many of those "polo ponies" off the track.
Read the full article and much more in the March issue. Download the Heels Down Magazine app in the iTunes AppStore: http://apple.co/1QicprS or Google Play for Android phones and tablets: http://bit.ly/1sXQV75. Subscribe for a year and get two months free!