Seeing a distance to a fence is a skill that never stops developing, and Sharon White has had decades of practice over the biggest and toughest fences in the world. Beyond her credentials as an international four-star eventer, she's also a top-tier certified eventing instructor and a highly-sought coach. She has taught countless riders how to create clear show jumping and cross-country rounds, and she gave Heels Down Magazine some of her expert knowledge.
How to Practice at Home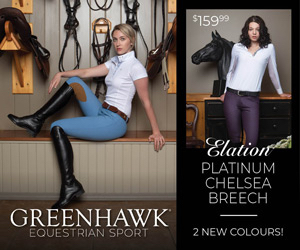 Knowing how many strides stand between you and your fence – and what kind of adjustments you'll need to make to get there – takes patience and diligence.
"Repetition is the most important thing for knowing a distance because it's how both horses and riders learn," says Sharon of Summit Point, W. Va. "The textbook says, 'If you maintain a rhythm and a line, your distance will appear in front of you.' I live by that. So you maintain a rhythm and stay on the exact line you want, and you practice that over and over."
"Know that there are no bad distances. There are difficult distances."
But jumping every day is out of the question if you want a sound and happy horse. Sharon says that rails on the ground are all you need to keep your number of repetitions up.
Read the full article in the March issue of Heels Down Magazine. 
Download the Heels Down Magazine app in the iTunes AppStore: http://apple.co/1QicprS or Google Play for Android phones and tablets: http://bit.ly/1sXQV75.