Excerpt from the March issue of Heels Down Magazine.
Just as intriguing as they are demanding, the piaffe and passage are two of the most important and eye-catching elements in a Grand Prix test. It is obvious even to the most amateur observer that these movements require deeply intuitive feel and strong perception for timing from the rider. Professional dressage rider Melanie Montagano shares her experience of bringing along a Grand Prix horse from the ground up.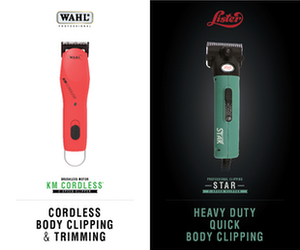 The first step to training passage and piaffe is the critically important task of knowing whether or not the horse is actually ready to begin these movements. Mel stresses the importance of assessing each horse as an individual.
"Knowing when is the appropriate time to start training the passage and piaffe depends on the maturity of the horse. In my opinion a lot of people start it too early," says Mel. "They get the idea that since a horse is so many years old that it must be doing this or that. This is not the way it should be."
Which Comes First?
There is also a science to determining which movement, either piaffe or passage, you should introduce first.
Read the full article in the March issue of Heels Down Magazine.
Download the Heels Down Magazine app in the iTunes AppStore: http://apple.co/1QicprS or Google Play for Android phones and tablets: http://bit.ly/1sXQV75.