Excerpt from the March issue of Heels Down Magazine.
Caring for one horse can be difficult, but multiple horses… that is when life can become insane. Here are a few tips and tricks for staying organized when managing or competing multiple horses.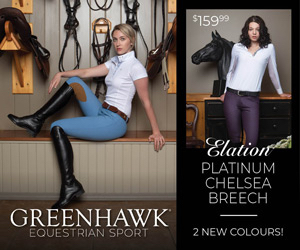 1) Notebooks, lists, and planners are your best friends.
While people love to make fun of my fondness of lists, I can guarantee that at some point in time those individuals will be grateful that I kept them. For example, after every jump school that my boss has I write down what tack all of the horses went in. That way, come a training session or a horse show, I am able to ensure that I know what boots, bit, and martingale each horse requires. Furthermore, before each horse show I make a list of every horses' ride time, the tack that they go in, and what ring they are in. Because I have everything written out and organized ahead of time, things tend to run smoother and there is less tension on the day of the competition.
Read the full article in the March issue of Heels Down Magazine. 
Download the Heels Down Magazine app in the iTunes AppStore: http://apple.co/1QicprS or Google Play for Android phones and tablets: http://bit.ly/1sXQV75.