Excerpt from the April issue of Heels Down Magazine:
By Sally Spickard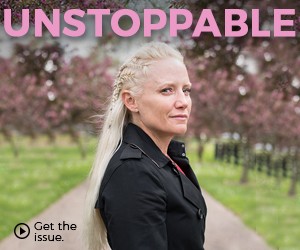 You may have seen photos on your social feeds of sweaty dudes pushing tires around or pulling heavy bags of sand. Yeah, that's CrossFit.
Some call it a cult, others call it a lifestyle. At a time when rider fitness has ramped up in recent years with an advent of new, more accessible platforms for exercise outside of the saddle, more are turning to CrossFit.
Read the full article and much more in the April issue. Download the Heels Down Magazine app in the iTunes AppStore: http://apple.co/1QicprS or Google Play for Android phones and tablets: http://bit.ly/1sXQV75. Subscribe for a year and get two months free!