Home » How to Wash Your Hands Without Ruining Them
How to Wash Your Hands Without Ruining Them
Touch a door knob, wash your hands. Touch your laptop, wash your hands. Touch anything outside your home, wash your hands twice. The great news is we're washing our hands a lot more now. The bad news is your hands probably feel like a dried out piece of leather. While washing your hands extra is going to be necessary for some time to come, here's a few things you can do to keep your hands soft and smooth.
Use better soap.
Hand sanitizer and some soaps can contain chemicals that can be harsh on skin. To keep hands from becoming overly dry and irritated, try to use mild, natural soaps with light fragrances. Have sensitive skin? Try using a completely unscented soap (like this one from Soap for Dirty Equestrians).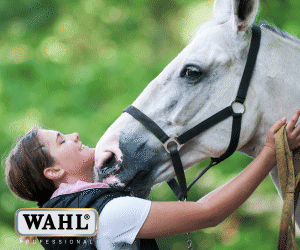 Moisturize.
We're all getting really good at washing our hands, but we usually forget to moisturize until there's a problem. Don't wait until your hands are cracked, dry, and feel like leather to start moisturizing. There are literally thousands of products on the market, but the secret to a good hand moisturizer is finding one that's heavy enough to do the job without being oily.
Glove alternatives.
Wearing gloves isn't really anything new to equestrians, but wearing latex gloves for an extended period of time can be uncomfortable (anyone else get sweaty hands?). Since latex gloves are becoming harder and harder to come by, it has been suggested that doggie poop bags might be a good and cheap alternative to latex gloves (you put your hand in the open bag and then touch whatever you have to, disposing of the bag afterwards).
See Also

Home » How to Wash Your Hands Without Ruining Them
While there's no evidence to prove this method is effective, it does seem like a good way to protect your hands while giving them a little extra air flow as the bags are a bit less fitted. Whether you use gloves or bags, once you take them off, wash your hands.