We all have our heroes.
Mine? I feel like I'd be remiss in leaving Michael Jung off of my list. It rather feels a bit like idolizing Peyton Manning when you're playing Pee Wee football, but that's what idols are for. You put them on a pedestal, you hang their photo up on your wall, you dream of one day being as sought after as they are for their craft – no matter how far fetched that dream may be.
But were heroes made to fall?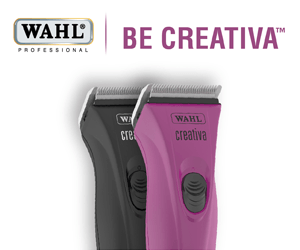 When Michael Jung and his double-gold medal-winning partner La Biosthetique Sam ran past the skinny brush jump out of the water at Burghley in 2017, jaws dropped all over the world. Had the mighty truly fallen? Was King Sam dethroned? Had Michael pushed too hard, asking too much of an older horse?
When Boyd Martin jumped off of Crackerjack at Pau and one of the greatest backstories in the sport came to a devastating end with the passing of "Crackers", the pitchforks came out and the social media jury was out: had Boyd asked the gray Thoroughbred to go past his limit of scope and stamina by continuing to contest four-star events?
When Jennie Brannigan, Hannah Sue Burnett and Alyssa Phillips were slapped with suspensions handed down from the FEI after positive tests for banned substances at the Ocala Jockey Club CIC3*, rumors swirled and the backlash was swift. Were these women compromising their performance and the safety of their horses by ingesting substances that violated the Clean Sport agreement, even with a prescription?
It goes without saying that questions will be asked when things go wrong. Any decision that does not put the welfare of the horse and rider at the forefront will and should be questioned. When things go awry, accidental or not, it calls into question a "hero's" infallibility.
But here's the deal:
We all have heroes. We choose our own – those who align with our personal goals and moral code. But our heroes are not the super-humans we see in the Marvel movies. Our heroes do not save the world with one arm while simultaneously maintaining a flawless personal life with the other. Our heroes are humans. Humans, inherently, are designed to have flaws, to fail.
Should we hold those whom we admire to a higher standard? Of course. The people who are consistently in the public eye bear the burden of presenting themselves in the best possible way at every moment. Wherever they go, there is a camera lens pointed at them, just waiting for them to fail. Just waiting for the moment of proof that they are, in fact, human.
Should we immediately jump to conclusions and join a public witch hunt at the first sign of trouble? Probably not. Why? Because heroes – human heroes – are designed to fail. It's unavoidable.
Embracing failure, using it for growth, and climbing back up to the top of that pedestal – that is what makes a hero. Perfection is unattainable, no matter how tirelessly it is pursued, and it is not an ingredient for creating a hero. Those who take failure and the responsibility that comes with it and make greatness out of it are the ones we grow to idolize. No one should ever fault a hero for falling if the aftermath is something to be admired.
Who will your hero be?