Photo credit: Equnews.org | Jumping Antwerp
Busy weekend? The Heels Down Rewind has you covered with everything you need to know to stay up-to-date on current equestrian events. All of the good stuff, none of the fluff. Check back every Monday for more.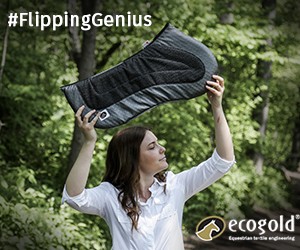 And the Oscar Goes To…
Michael Whitaker! Whitaker (GBR) and his mare, JB's Hot Stuff, came out on top in Saturday's CSI5* Grand Prix at Jumping Antwerp. Racing through the timers at 37.20 seconds, the show jumping legend could not be beat in the last class of competition in Belgium.
At 57 years old, Whitaker showed up to win and proved once again that show jumping is anyone's game. Whitaker walks away from this win with over 31,000 €, not bad for a day's work.
You Go, Glenn Coco
The Glenn Coco award of this issue of the Heels Down Rewind goes to Daniel Deusser. Only a few hundredths of a second slower than Michael Whitaker, the 2014 World Cup Final winner Daniel Deusser and his mount Cornet d'Amour just missed the time to beat at 37.57 seconds. So close, yet so far.
Deusser was just shy of the win in Antwerp, however he has no shortage of achievements under his belt. Deusser took the bronze medal in the 2016 FEI World Cup Finals in Göteborg on the same horse and is also currently ranked 3rd in the Longines rankings.
Stranger Things
In Friday's JumpingClash Challenge in Antwerp, many fan favourites did not make it past the first round. Our beloved Simon Delestre and Eric Lamaze along with Christian Ahlmann and Daniel Deusser did not move on to round 2.
In the second round of the challenge, it was Pedro Veniss on For Felicia vs. Emanuele Gaudiano on Chalou. Veniss and For Felicia rode a clear round but were slightly too slow for the speed demon that is Gaudiano. This meant that Gaudiano went through to the final and Veniss was eliminated. Bye Felicia.
The other half of round 2 was ridden by Constant Van Paesschen (BEL) on Isidoor van de Helle vs. Patrice Delaveau (FRA) on Carinjo HDC. Van Paesschen put in a clear on course but the Frenchman was faster. Deleveau got one fault but beat Van Paesschen in time and moved on to the final.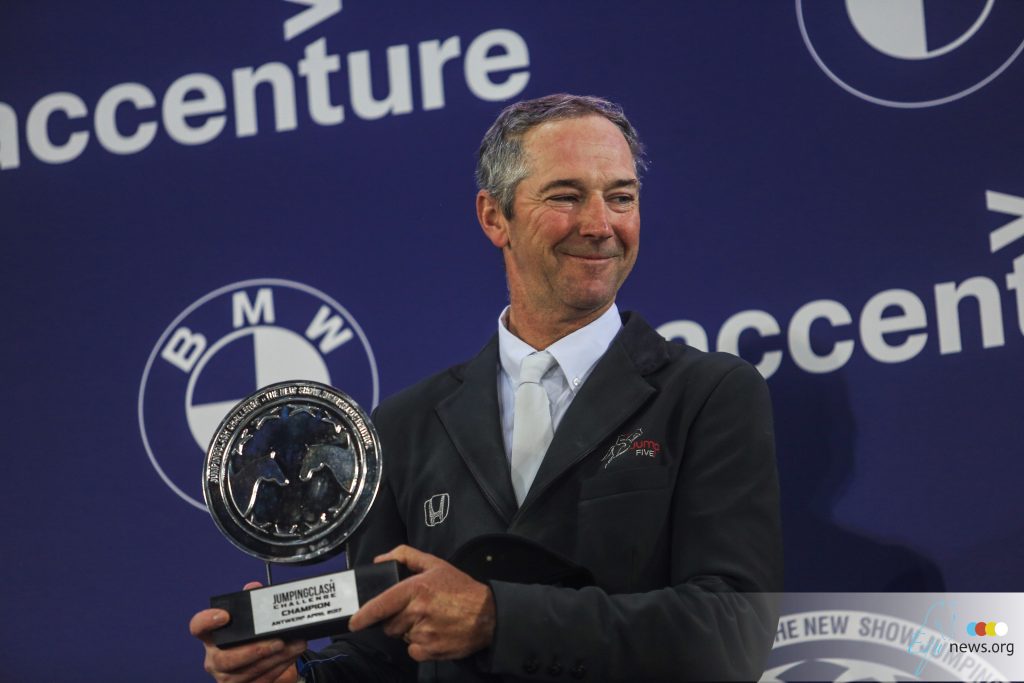 The JumpingClash Challenge final: Italian Emanuele Gaudiano vs. Frenchman Patrice Delaveau. Gaudiano went around the course first, fast at 33.46 seconds but with one fault. Delaveau came in after to jump a clear round and did so with a time of 29.25 seconds. Alas, victory for Patrice.
It should also be mentioned that both Whitaker and Delaveau won not only prize money for their achievements in Antwerp but also a BMW car each. Yes, you read that right. You get a car! You get a car! Everybody gets a car! – Oprah