Busy weekend? The Heels Down Rewind has you covered with everything you need to know to stay up-to-date on current equestrian events. All of the good stuff, none of the fluff. Check back every Monday for more.
And the Oscar Goes To…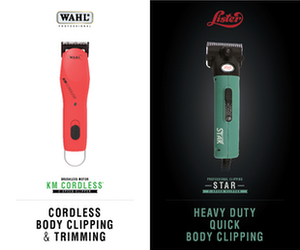 Kent Farrington! Again! Last week, USA's Kent Farrington won the Rolex Grand Prix at the Royal Windsor Horse Show. This week, Kent is the lucky winner of the 1.60m Longines Global Champions Tour CSI5* Grand Prix of Madrid.
Is this the beginning of a winning streak? I don't want to jinx him, but maybe. A thrilled Kent admitted that he "won by a whisker" on his small but mighty Belgian Warmblood mare Gazelle, as he took the victory by only 5 tenths of a second at 45.18 seconds.
"It was an amazing competition here. A great city, a fantastic ring, big courses and tough competition. I really won by a whisker today, it was a coin toss who won. Both of these guys have won the Grand Prix before so I am glad they let me in the club! I'm thrilled," said Kent. "I think what I have today is years of work, great support and all my owners and really strong team of multiple horses. At the highest level it takes a big team of horses and I feel very fortunate."
It takes a village, and Kent sure has one behind him.
You Go, Glenn Coco
Taking the 2nd place prize by just a hair in the LGCT Grand Prix of Madrid was Germany's Marcus Ehning aboard Pret a Tout. With a time of 45.68 seconds, Marcus didn't quite go as full throttle as Kent but still put the pedal to the metal for a thrilling jump off.
Still pleased with his result, Ehning said: "Last year I won here and this year second so I can't be more pleased. If you have these guys behind you it can never be enough. I lost it a bit in front before the double but that happens in the jump off. Kent was a bit more aggressive in everything and he deserved to win here."
Stranger Things
Fourth in this Grand Prix of Madrid, but still holding 1st in the overall rankings is a very happy Lorenzo de Luca (ITA). Lorenzo de Luca was the winner of the LGCT Grand Prix of Shanghai in April and fourth in Madrid was good enough to keep him at the top.
"It is fantastic to jump all these Grand Prix and to be first is amazing," de Luca said. "The best riders and horses in the world are here and to be still leading is a really good feeling and the fact that the horses are jumping fantastically is even better. My horse is so spectacular, fantastic."
Lorenzo also won the HDM Rewind's "You Go, Glenn Coco" awards when he was 2nd to Kent in the Rolex Grand Prix at the Royal Windsor Horse Show. You'll get him next time, Lorenzo.
LGCT's Next Stop: Hamburg, Germany.
Featured Photo: LGCT / Stefano Grasso