There's a whole lot of stuff happening in the horse world, and someone's got to keep you up to date. Who's winning what? What weird rules are you probably going to violate at your next horse show? What does your favorite rider really think about white breeches? Don't worry, that's what we're here for.
Whether you're headed to the barn to feed horses or up before daybreak for the start of a long horse show weekend, Heels Down Magazine has got you covered.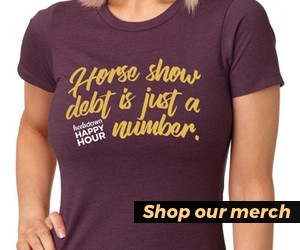 Sign up for the newly launched, "The Brief", a daily morning news blast for those looking for a fresh approach to relevant issues that matter – equestrian sports, current events, pop culture, tech, plus giveaways & more. This daily streamlined newsletter gives you everything you need to know, and will be waiting for you every morning in your inbox.
We take the hassle out of being informed. It's like the news, only shorter. And maybe cooler. Sign up below.

Still not convinced? Take a look at what you've missed:
---
Subscribe by April 15 and you will be automatically entered to win a full sized set of leather care products from Sterling Essentials.