Heels Down Magazine is thrilled to announce an Official Media Partnership with U.S. Equestrian.
In keeping with the Heels Down mission to educate, empower and inspire the next generation of equestrian leaders, we are excited by this opportunity to partner with the national governing body of horse sport in the United States, whose "Discover the Joy" campaign strives to spread the joy of horse sports to competitors of all ages and levels as well as fans.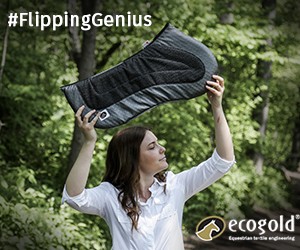 "A partnership with U.S. Equestrian is a perfect fit for us because of their dedication to expanding and enhancing horse sports through every available avenue," said Patricia Da Silva, CEO, Heels Down Media. "Readers can expect even more unique and in-depth content to arise through this exciting opportunity."
"We look forward to working with Heels Down Magazine to bring the joy of horse sports to as many people as possible," said Vicki Lowell, US Equestrian Chief Marketing & Content Officer. "From the novice equestrian to the most devoted fan, their interactive and engaging content is sure to build excitement around the sport, and we appreciate their willingness to join our efforts to achieve this common goal."
This partnership will allow Heels Down to further provide unparalleled content to our readers, including interviews with top American equestrian athletes and additional competition footage through USEF Network.