One of my favorite holiday traditions is to hold a gift exchange with coworkers or friends each year. It's a great way to bond with your friends and colleagues, and takes the pressure off of feeling like you have to buy everyone a gift.
Usually these types of "Secret Santa" gift exchanges are held by a secret drawing, so that no one knows who they'll be receiving a gift from. Purchase limits vary, but it's good to set one so that everyone is on the same page for spending.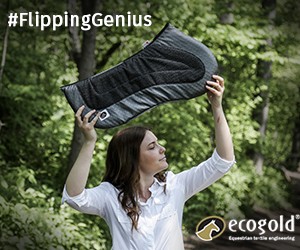 If you've got a similar exchange happening this year or are starting your shopping list for your family and friends, we've got you covered! We're pleased to release our Heels Down Holiday Gift Guide posts each day this week.
But it doesn't stop there. Be sure to subscribe to our weekday email newsletter, the Brief, follow us on social media, and tune in to the Heels Down Happy Hour podcast to hear more ideas, holiday stories and overall good cheer from now through the end of December. You can keep up with each holiday guide post and all of our holiday content here.
We're kicking things off today with our first category. Each day this week will have a new category of gifts, and to keep it simple we've organized these posts by price group. On tap for today: gifts for $50 or less, which are perfect for your barn friends, co-workers and the people invested in taking care of your horse, like your farriers and vet.
***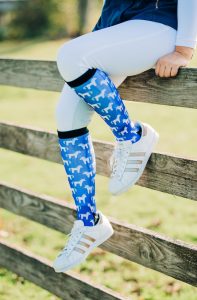 Dreamers & Schemers Socks
Common knowledge: Equestrians are sock hoarders.
Socks your friends will actually get excited about! Featuring original designs, breathable moisture-wicking material, and a perfect fit each wear, Dreamers & Schemers is the perfect gift for any rider in your life. Find them here starting at $17.95.
Hands On Gloves
For the best groomer you know.
Every grooming tote should have a pair of Hands On Gloves inside. For the "hands on" rider on your gift list, these are the perfect fit featuring nodules for lifting dirt and dead skin up and away. Order them here for $24.99.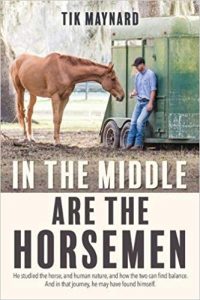 "In the Middle Are the Horsemen" by Tik Maynard
For the barn bookworm.
Tik Maynard penned this memoir about his journey through life on horseback. His trek was far from smooth, but through it all he kept his eyes on the horses, and in the process found his own self. Shop this and other titles from Horse and Rider Books here for $24.95.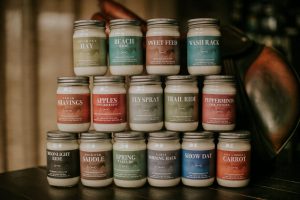 Grey Horse Candle Company
So your house can smell like the barn, too.
We can't get enough of the homemade scents from Grey Horse Candle Company. You can also shop for gift sets and wax tarts for your warmer. Choose from scents such as Show Day and Sweet Feed (seeing the theme here?). Shop here starting at $17.50.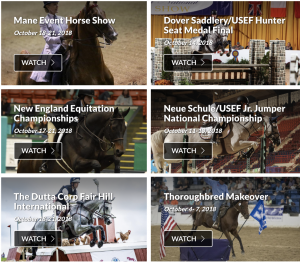 A Yearlong Live Stream Subscription
The next best thing to sitting ringside for the Grand Prix.
Live streams have really hit their stride this year, with more and more shows offering the option. Subscribing to networks such as FEI TV or USEF Network are a great option to stay in the know for all things equestrian sport, with multiple events scheduled for both live and on-demand viewing throughout the year. Find subscription options for FEI TV here and USEF Network here.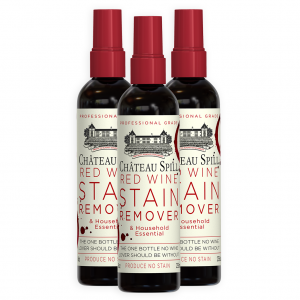 Red Wine Stain Remover
For the one who is known to be a bit clumsy while listening to the Heels Down Happy Hour podcast.
We spotted this handy product at – wait for it – the tack store, so clearly the brains behind this operation know their target market quite well. This product promises to be among the best red wine stain removers out there, and they have several options available here starting at $8.99. We may or may not have bought a year's supply in prep for next year's podcast recordings…