There's just something special about venturing out to the barn on a cold day in the winter. Sure, your toes might be a little numb, and it's a shame you have to ride indoors in the dark all season. But when you sneak down and open the barn door to enter the world of peace and quiet, of bran mash and warm blankets, there's a sense of calm that comes over you. Winter is tough. It's hard to keep your motivation. And it's really, really cold. But the holiday season is for reflection, for giving thanks, and for celebrating the people and animals who mean the most to us.
We're continuing our Heels Down Holidays with our next gift guide category: gifts for $500 or under.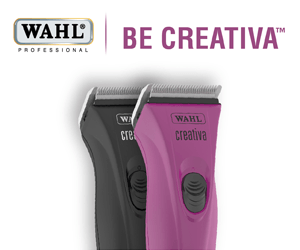 You can find more holiday content on all of our channels this season. Don't forget to subscribe to our weekday email newsletter, the Brief, follow us on social media, and tune in to the Heels Down Happy Hour podcast to hear more ideas, holiday stories and overall good cheer from now through the end of December. Need to catch up on Heels Down Holidays? Check out our other gift guides from all other price pints here.
***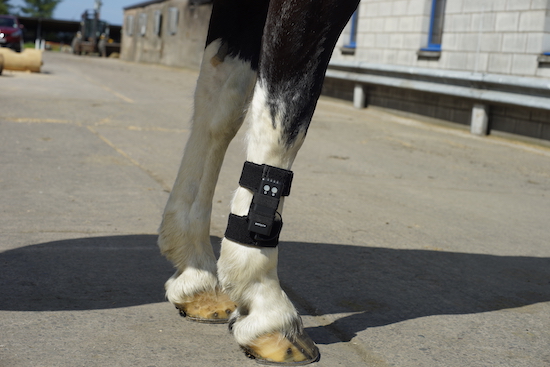 ArcEquine
Heal naturally, no frills needed.
Freshly launched in the U.S., ArcEquine is an affordable and versatile therapeutic device. Utilizing microcurrent technology to aid with healing of issues ranging in severity from soreness, open wounds, and soft tissue injuries, ArcEquine will be your new go-to device. Plus, it only needs to strap on around the cannon bone for ease of use! Shop here for just $499.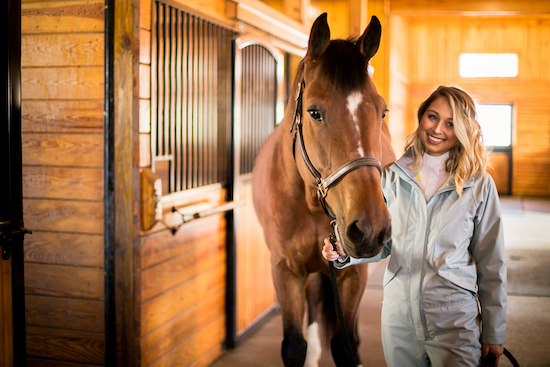 Redingote Equestrian
Stay warm without the fuss.
Be cold no more. The perfect gift for the active equestrian, Redingote has thought of every detail in their winter coveralls. Hear about how the coveralls stood up to a chilly ride in Iceland on the HDHH podcast. Shop at this link for $378 – and save big 11/23-25 with 15% off and free shipping.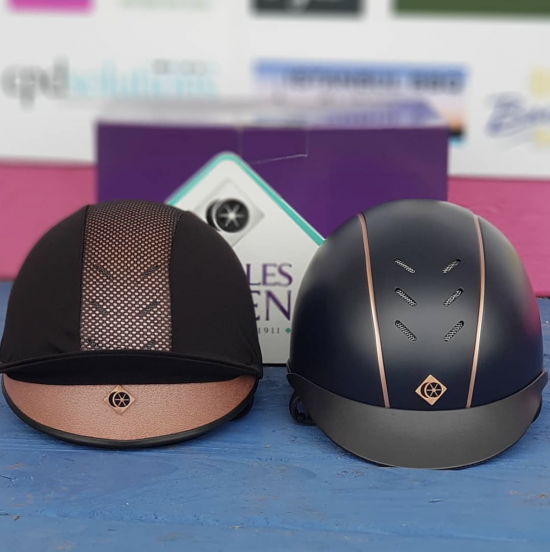 Helmet from Charles Owen
Protect in style.
The AyrBrush helmet from Charles Owen has us drooling over the classy and, ahem, millennial-perfect color combinations featuring a rose gold pinstripe. No matter what discipline you participate in, Charles Owen has a state-of-the-art helmet waiting. Trust us, you'll be the hit of show circuit next year. Order yours, prices start at around $231.
Cambox Helmet Cam
Catch all the glory moments (and the fails. We want the fails).
You may have seen American eventer Doug Payne post his helmet cam videos on social media. Guess what? They were filmed with a Cambox helmet cam, which you can grab for the tech-savvy equestrian on your shopping list. Shop here starting at $340.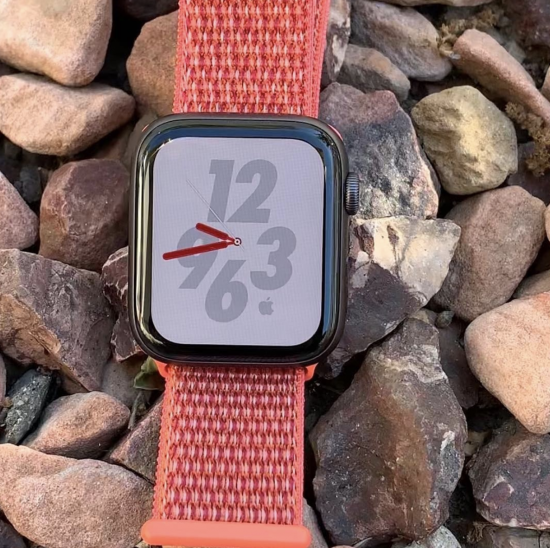 Apple Watch Series 4
Track those calories burned mucking stalls.
Not only is the Apple Watch one of the best fitness trackers on the market, the newest iteration also has a features riders will love: a fall detector. The Series 4 watch includes fall detection technology that can also be programmed to contact emergency services if the wearer is unmoving. For the rider who is solo often, this gift is invaluable.  Shop here starting at $399.