Thanksgiving is a time for celebration with loved ones. At Heels Down Magazine, we're thankful for many things. We're thankful for our wonderful readers who continue to love and support us. We're thankful for innovative partners that find our crazy ideas as exciting as we do. Most of all, we're thankful to have a great team working behind the scenes to make the Heels Down Magazine dream a reality.
In honor of Thanksgiving, our HDM Style Team gave us some insight on to the things close to their heart that they're thankful for.
"I'm thankful for my family that supports me in every way imaginable, for my teammates for always being my second family, and to all the horses that have taught me invaluable lessons over the years." – Lauren Mahoney
"I'm thankful for my parents and family who have made everything that I've ever done as an equestrian possible, for my boyfriend who believes that I could do all the things in life that I aspire to, and for my horses who have taught me things in life that only horses can." – Terise Cole
"I'm thankful to have gotten to a place in my life where I finally feel happy. I have my family supporting my dreams, and a boss who sticks her neck out and wants my success as much as I do. I'm also thankful to be in a barn where everyone is welcoming & having horse owners that are so supportive of my riding dreams in allowing me to ride and love their babies. I may be 3,000 miles away from my family but they've got my back and I'm entirely grateful they know I'm doing what's best for me." – Jordan Kelly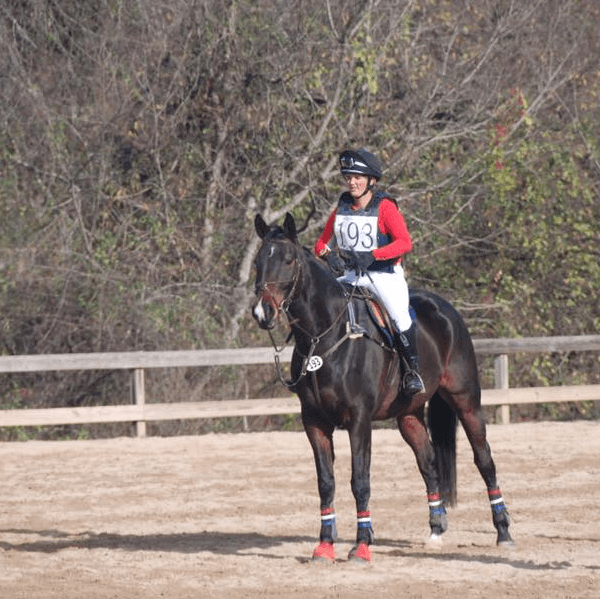 "I'm beyond thankful for my just as crazy as me horse mother. She has supported me through thick in thin through my equine roller coaster." – Nicole Ponte
"I'm so thankful that I get to do what I love every day. My family has been as supportive as they can, and I am surrounded by an incredibly supportive group of people. I have the best coach ever, good bosses, and an awesome barn. All the hard work is work it, and I'm so thankful for that." -Natasha Reid
"I'm thankful for the incredible opportunities that I have been presented with this past year and grateful for my remarkable friends. I'm surrounded by amazing people, who I know have my back. And of course, I'm thankful for my young horse. I'm excited to see what the Spring season has in store!" – Rebecca Barber
"I'm thankful for all the supportive and loving people in my life. I have been going through a very difficult time with my horse, and my amazing trainer has been generous enough to allow me to ride her horse whenever I want. I am thankful for being provided with some truly wonderful opportunities to learn and grow throughout this otherwise difficult experience. I am also thankful for my caring friends who continue to stand by my side and offer nothing but love and continuous support." – Kristen De Young
"I'm thankful for the past, present, and future. The past for making me who I am today. The present for constantly showing me just how lucky I am. And the future for giving me something to look forward to. This year I made the transition to college & it's really altered my outlook on life. I've never been more appreciative of every horse I've sat on, every show ring I've stepped in, & every chance I've been given to love these incredible animals. A special thank you to my parents & partner of 8 years, Coach. You have been & will continue to be the glue that holds me together. I couldn't do it without you." – Georgie Hammond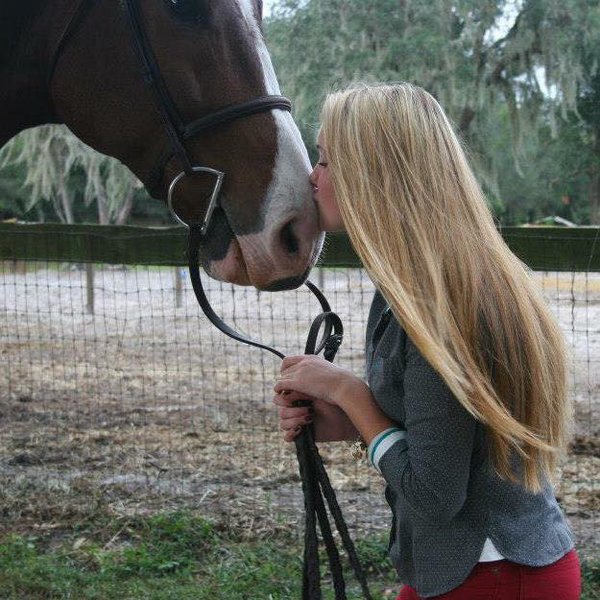 "I'm extremely thankful for my parents who support my dreams and allow me to do what I love even though they did not grow up around horses, so it was(and still is) hard for them to understand it all. My dad who drives the trailer with me to far places, and my mom who probably still has no idea what NAJYRC stands for, but listens to me talk about it and helps me make plans to get there. I'm also of course thankful for my 2 horses Mikey and McFly." – Katherine Lambert
"Super grateful for my business partner. This year started a little bleak with a string of bad luck events, which led to the decision to hold off on pursuing riding seriously until I had a stable career figured out (fashion design, wow, so stable, right?!) She basically came along and filled in all the gaps that I was missing to start a business, and three months later we launched! On top of everything, she lets me ride her horse when she's on vacation. She single handedly turned my life in the best direction possible. Thanks T!" – Katelyn Woodbury
"I'm thankful for my little family, who is always willing to sacrifice (Layla doesn't really have a choice) to allow me to pursue my passion. Those sacrifices have turned into opportunities for us over the last year and will hopefully continue to do so." – Devaney Iglesias
Happy Thanksgiving from Heels Down Magazine!