After riding RF Demeter to a score of 39.3 in the dressage phase in the Aachen CICO3*, American event rider Hannah Sue Burnett talked to Heels Down Magazine about her experience in Germany.

Competing in Aachen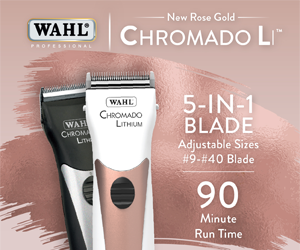 I was here last year on Harbour Pilot, who I've had from a young horse so I'm really glad to have ridden him here first before I have to on a relatively new ride, RF Demeter, that is competing here this weekend. It's an incredible experience to be here. You pull up to the venue and no one can really explain how grand it is. Last year I just walked around and was stunned the entire time. So many people come and the stadium is wonderful. Everything they do is done really well.
Demeter is new for me. I've had her for a few months, since February or March. She's just so lovely. Every day I get to ride her, I just smile. She's so much fun. She knows her job and wants to do it. I'm just excited. Finally things came together for us today on the flat and I was able to push forward a little bit more, the double bridle helped a lot. I'm just really grateful to get to ride her.
On Her String of Horses
It's a really crazy feeling. I've always dreamt of having really nice horses and [now I have them] all at the same time. I'm so lucky and blessed to have the owners that I do, Jacquie Mars sending me over here to just get experience. To support me when things don't go right and cheer for me when it does, it's pretty special.
Riding a "Made" Horse vs One You've Developed
It's a different kind of pressure. Harbour Pilot, I've known forever. I know what to expect. I've watched Demi (RF Demeter) most of her career. I think everybody admires her, she's so beautiful and lovely. It's a different type of pressure being able to get on somebody else's horse and perform at the top level. I know the horse can do it. It's basically if I can find the right buttons at the right time. Marilyn [Little] has been really helpful and wonderful, she has trained the horse really well. I'm trying to figure it out and do well by the horse, not push too hard. Kind of find the right direction for us. David and Karen O'Connor, my coaches, do a wonderful job helping with that.
On the Cross-Country Course at Aachen
It looks really hard. It's not huge but it's technical. It's very technical. I'm happy to be riding Demi because she knows her job and is always looking for the jumps. It will be a big advantage for me. The first water is this huge drop and the driving has a big bridge that goes over it. We jump the drop and go under the bridge and there's a corner right on that backside. And then another jump and then another jump, right away in the water, so it's going to be pretty intense there right off the bat.