Home » Grand Prix Goals: Starting Over After An Injury
Grand Prix Goals: Starting Over After An Injury

Kaely Tomeu had dreamed of what it would be like competing in the grand prix, under the lights, at the Winter Equestrian Festival for nearly her entire life.

It was her ultimate goal: To one day be there, walking in underneath the green, iconic entrance to the Palm Beach International Equestrian Center, and to see her own name in lights on the leaderboard.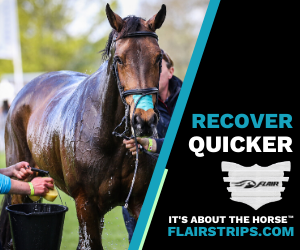 So when the chance arose after years of training and hard work, Kaely couldn't wait to get into the big international ring.

What would ultimately happen during her first CSI three-star grand prix show jumping class, however, was hardly the dream she'd replayed over and over again in her mind.

Kaely's horse came up to a big oxer on course. But instead of going over it, Kaely went through it, head first, without her horse.

"I swam through that oxer," she recalls. "I took out the jump with my head."

It was hardly the finish she'd hoped for during her grand prix debut. Kaely would leave the ring without a placing, and with a serious concussion that would leave her feeling violently ill for weeks.

Heels Down Mag is exploring the stories of equestrian athletes who've suffered from concussions, and the short and long term effects of the injury on their health and performance. This is the fourth story in the ongoing series.

***

Kaely trained her whole life with the goal of competing at the grand prix level in show jumping, thanks to the support of a mother who also rides and an equally competitive sister to grow up with. Kaely even stopped going to school in fourth grade, enrolling in alternative tutoring, to support her horse show habit.

"I was riding in the womb, actually. My mom was still riding in the hunters when she was eight months pregnant with me," said Kaely, now 23, who lives in Wellington, Fla. "I always knew I was going to be involved with horses for life."

Even as a teenager, when Kaely had a brief period of restlessness and enrolled in a "normal" high school to give it a try, her passion for horses and jumping pulled her back in.
Read this next: Living In a Fog: Life with Second Impact Syndrome
"I tried the whole real school thing, but I couldn't stand not being able to ride as much," Kaely confessed. So she went back to tutoring full time.

This dedication to the sport is what helped her rise the ranks, to the point that she was aiming to compete at the three-star level when she was just 21.

But leading up to that first big three-star class came a series of health concerns with grave consequences.

I was sick to the point I was throwing up.
It was 2016 and Kaely was showing in the Hamptons. She took a fall on course, where she broke her collarbone and showed signs of onset symptoms of a concussion.

"I remember feeling a little fuzzy, but honestly didn't realize anything was wrong. I got right back on," she said of the aftermath of the fall. But being the determined athlete she was, she continued to ride that week, despite her injuries.

"I had qualified for the derby and really didn't want to miss it," Kaely said, even though her trainer and her parents tried desperately to talk her out of it. But still, she rode through the pain of a broken bone. "It was one of the hardest things I've ever done."

The summer season wound down and soon Kaely was back in Wellington for the winter, where her sights were set on the grand prix. It had been less than six months since her fall, but Kaely said she felt strong and ready to compete.

Then came the night of her first three-star class during week six of WEF. Kaely was shaken up by the fall where she went over the oxer, but she didn't break a bone this time. Her helmet didn't crack or dent, despite being driven into the fence and then the dirt.

So naturally, she started riding again right after. But it was only days later when she started feeling nauseous and dizzy.

"I was sick to the point I was throwing up," explained Kaely. "It got a lot worse than what I felt right after the show. I think I made it worse for myself because I never stopped to give my body a rest, not after the first concussion and not until after I was feeling really sick from the second."

Kaely said it's scary now, to think of how "out of it" she was for several weeks.

She remembers walking out of the house missing a shoe, and not realizing it until after she'd left. Or getting lost driving down the streets and neighborhood she'd grown up in.
I would lose track of conversations all the time when talking with people.
See Also

Home » Grand Prix Goals: Starting Over After An Injury
The long term effects of a concussion remain mostly a mystery even today. NFL players have suffered from depression and long-term "forgetfulness" after years of facing blows to the head on the field. But physicians and scientists still don't know the details in how the brain recovers from repeated trauma. One recent Danish study linked concussions to increased risk of dementia.

That fall really got in my head. It was the first time I was scared, ever, to ride a horse.
Kaely took the doctor's orders to heart and immediately took a few weeks off to let her brain and body heal. She stayed away from the screens of TVs and phones as much as she could and didn't work out, either.

"It's really hard to explain how you feel during all of it," Kaely said. "I would lose track of conversations all the time when talking with people. Concentrating in general was just hard."
Like this article? Try: One Blow to the Head Can Last a Lifetime
She returned to riding and competing just as the WEF season was winding down. But she wasn't riding as confidently as she had before the accident.

"That fall really got in my head," she said. "It was the first time I was scared, ever, to ride a horse."

So she went to work building her confidence again. A year later, Kaely feels 100 percent recovered. But it took a long time, and she's not so sure what kind of long-term effects these injuries will have later on in life.

"There was a point over the summer where I had a headache for three weeks straight," she said. "Since the fall, safety has become my No. 1 priority."

Kaely returned to WEF the following winter with a clear mind. She entered the three-star grand prix class again, and walked back into the international arena with a newfound perspective on riding. This time, a year later, she completed the course and finished 10th in the class.

"What I learned is that a broken bone will heal, but your head, that's not something you want to mess with," she said. "It's always better to be careful. If it's not safe, don't do it."