It's almost the Best Weekend All Year.
Are you headed to the Kentucky Horse Park for the Land Rover Kentucky Three-Day Event? Then be on the look out for briefs. Yeah, you read that right.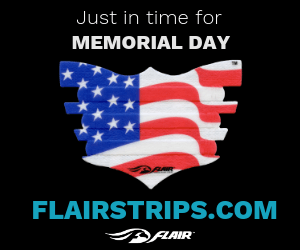 Briefs, as in, men's underwear.
On Saturday, April 27 (cross-country day) the Heels Down team will be out around the course with globs of goodie bags and prizes. If you spot a person walking around with a pair of Heels Down Briefs, you win! Greet them to claim your prize.
We'll be giving away bags filled with special items and exclusive discounts from brands we love, while supplies last.
You'll also have the chance to enter your email to win an ECOGOLD Flip half pad PLUS an ECOGOLD pad of your choice (two pads!), a prize worth over $400. A winner will be selected randomly by email after the event.
Good luck! And may the odds of finding Heels Down Briefs be ever in your favor.
*Also join Heels Down LIVE from Kentucky in these fun and educational events. Click here to learn more.