Over the weekend, shock echoed through Cascais as Scott Brash was disqualified from the Global Champions Tour event in Cascais. A trace of blood was found on the flank of his horse Hello Forever and the glove that the FEI steward used to inspected the horse.
The discovery of the blood came after a spectacular winning round for Brash and his team, the Miami Glory. As a result, his team was disqualified and the Mexico Amigos took the victory instead.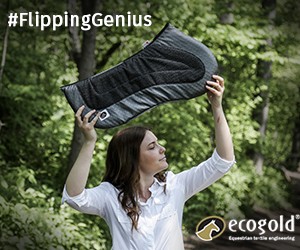 The FEI rule regarding the presence of blood on a horse during competition has been disputed many times in the recent years, with the world's most elite show jumping athletes challenging the FEI by demanding that the rule must be changed. Scott Brash's elimination has everyone talking about it once again, even CNN.
On the situation, the FEI stated that "disqualification under this rule does not imply there was any intent to injure the horse, but the rule is there to protect horses in FEI events" and emphasized that "there is no doubt the FEI officials at Cascais handled the situation correctly and acted in full accordance with the FEI jumping rules."
Miami Glory co-owner and team rider Georgina Bloomberg disagreed and took to social media to share her opinion:
Global Champions League co-founder Jan Tops stated that it is well-known how much Scott cares for his horses and added that "it is a rule the FEI have to change."
Scott Brash himself finally spoke out on the disqualification this morning, telling Horse & Hound: "Obviously I'm disappointed this has happened, but the health and happiness of my horses always comes first for both me and my grooms, the rules are there for the welfare of the horses and the good of the sport, and I'm all for that, but I do feel this was the wrong decision."
"I've watched the video back and I still can't see where or how it happened in my round, so I do think the rules need to be looked at and improved because there's a massive difference between someone really spurring the horse and what was a very small mark," Brash explained.
There is a chance that if the world's top riders continue to pressure the FEI, the rule may be modified but as it stands, the FEI are confident in their decisions pertaining to the blood rule and will likely push back against the pressure for the time being.