Brittany Fraser-Beaulieu has come a long way since her pony days in Nova Scotia, Canada's second-smallest province. The 2015 Pan Am team silver medallist trained her horse All In from five years old to the Grand Prix level and is competing this week at the Aachen CHIO Horse Show, one of the most prestigious events in the world.
---
Journey to Aachen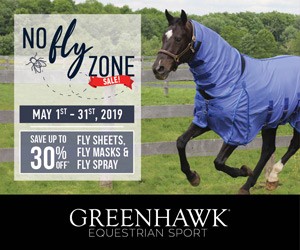 We came over [to Europe] about a month ago. We competed in Fritzens for our first competition. We arrived four days before the show so I wasn't sure how that was going to go but the outcome was very good, so I was very happy about that. In the meantime I have been training with Ashley [Holzer] in the south of Germany and then came to Aachen. It's such an honour to be here, it's such a humongous show. Hopefully we will have a great weekend.
I grew up in New Glasgow, Nova Scotia. Most people don't know where New Glasgow is but it's a very small town. My other [Canadian] competitor who is here, Jill Irving, she's from New Brunswick in Moncton. I'm so fortunate to have her here with me, especially both of us coming from the Maritimes. I don't think that has ever happened, that two Canadians from the Maritimes get to come to such an amazing horse show. I think the Maritimes should be proud that we're both here.
I got into horses with my dad's girlfriend at the time. Right from the beginning, I had a pony and I loved it. At the age of twelve I started to go to Ontario, to other trainers and compete more because in the Maritimes there isn't a lot of horses.
All About All In
All In is a 12 year-old Dutch Warmblood gelding. He's a very powerful horse. He can be a very hot at times but usually when I go into the ring, he's very focused on me. I've owned him since he was five years old so I know all the buttons, I know all the quirks. It's an advantage for me, I feel. But he's an amazing horse to ride and for me, he's probably a horse of a lifetime.
I wouldn't say I get nervous but I want to do well, and I want to represent my country as best I can. The nerves aren't really different from another horse show. Like my coach says: "It's just another sandbox" but I want to do the best that I can do. I know that he's a very talented horse so I want to show his full potential.
Horse Show Prep

I take him out twice a day. I take him out once in the morning so he can go into the main ring and he can get familiar with the flowers, the boxes, especially here in such a big stadium. I do a lot of suppling in the morning, just long and low stretching, making sure he's relaxed. I usually then pick him up for the second warm up in the afternoon, to work more on movement and making sure I have them exactly where I need him to be.
Getting All In Feeling His Best

I have a very good vet, Dr Tim Ober. I don't do that much massage, he does have a massage blanket. Honestly, he loves turnout so I make sure that he goes outside as much as he wants, and every day. I find that, for him, is the best thing.
Managing Travel Stress
I work out. I have been doing this [travelling to horse shows] since I was twelve years old so it's just my norm. When I'm at home, I'm like "Ok, what's next?" and my husband says "You need to chill" (laughs). I just go with the flow, I'm a very easy going person. I like to work out, I relax when I get back to the hotel. I just take every day as it comes and I'm so honoured to be here, and to be able to do this as a profession. I love it.
Results and more information on the Aachen CHIO on http://resulting.chioaachen.de/