By Molly Sorge
With more than 60 years of history, the Washington International Horse Show has hosted many celebrity figures from the world of government, military, and entertainment. First Ladies served as "Honorary Chair" of the show for many years.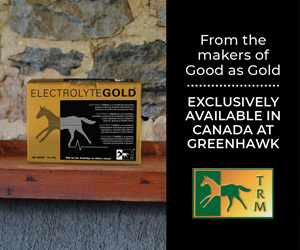 For decades, spectators in the stands would be dressed in white tie and evening gowns as watching the WIHS action was also a case of "see and be seen" among the elite in the nation's capital. Presidents Dwight D. Eisenhower, John F. Kennedy and Gerald R. Ford attended the show during their time leading the country. Prominent political figures such as Henry Kissinger and General William Westmoreland also took in the show jumping action.
First Lady Jacqueline Kennedy commissioned the trophy for the President's Cup Grand Prix from Tiffany & Co., in 1961 – it's the only trophy known to bear the Presidential Seal. Jacqueline Kennedy also personally presented the trophy to Carlos Damm, Jr., the President's Cup Grand Prix winner that year, while she served as the show's Honorary Chairman. In 1974, President Gerald R. Ford's daughter, Susan, made the President's Cup presentation in the ring while her mother, First Lady Betty Ford, presented the Inverness Trophy to the winner of the international team competition.
First Ladies Nancy Reagan, Lady Bird Johnson, Pat Nixon, and Barbara and Laura Bush were recognized as Honorary Chairmen of the show, as were ambassadors from Switzerland, Sweden, Germany, Great Britain and Italy.
Celebrities like Zsa Zsa Gabor, William Shatner, Christopher Reeve, Bo Derek, Robert Mitchum, Johnny Cash, June Carter, and Carson Kressley have also made WIHS a stop on their calendar both as spectators and competitors. Famous radio personality Arthur Godfrey served on the show's board and performed.
First Lady Nancy Reagan
First Lady Nancy Reagan served as the Honorary Chairman of the show in 1982 through 1988. [Photo courtesy of the Washington International Horse Show]
Sheila Johnson presents Brianne Goutal, Best Child Rider
Prominent businesswoman Sheila Johnson presented the Best Child Rider on a Pony trophy to Brianne Goutal in 2001 and also served as the WIHS President from 2002 through 2006. [Photo by Teresa Ramsay]
Alice Roosevelt Longworth and Col Rene Studler 1967
Prominent socialite Alice Roosevelt Longworth, daughter of President Theodore Roosevelt, greeted Col. Rene Studler, the executive vice president of WIHS, in 1967. [Photo courtesy of the Washington International Horse Show]
Austin Kiplinger and Ambassador Magassy
Austin Kiplinger, (left) a prominent journalist and businessman, served as WIHS President from 1967 to 1970 and is in the WIHS Hall of Fame. Here he greets WIHS Board Member Csaba Magassy. [Photo courtesy of the Washington International Horse Show]
Carson Kressley
Famous television personality Carson Kressley brought the Stars and Stripes into the ring at the 2008 WIHS. [Photo by Diana DeRosa]
Movie star and horseman Christopher Reeve
Christopher Reeve (center) was named the WIHS Honorary Chairman in 1996 and posed for a photo with U.S. grand prix riders (from left) Lauren Hough, Jimmy Torano, Candice King and Danielle Torano. [Photo courtesy of the Washington International Horse Show]
General Westmoreland and Austin Kiplinger present a trophy
General William Westmoreland (left), who commanded the U.S. armed forces in the '60s, was a frequent attendee of the show. Here he's accompanying WIHS President Austin Kiplinger to present a trophy. [Photo courtesy of the Washington International Horse Show]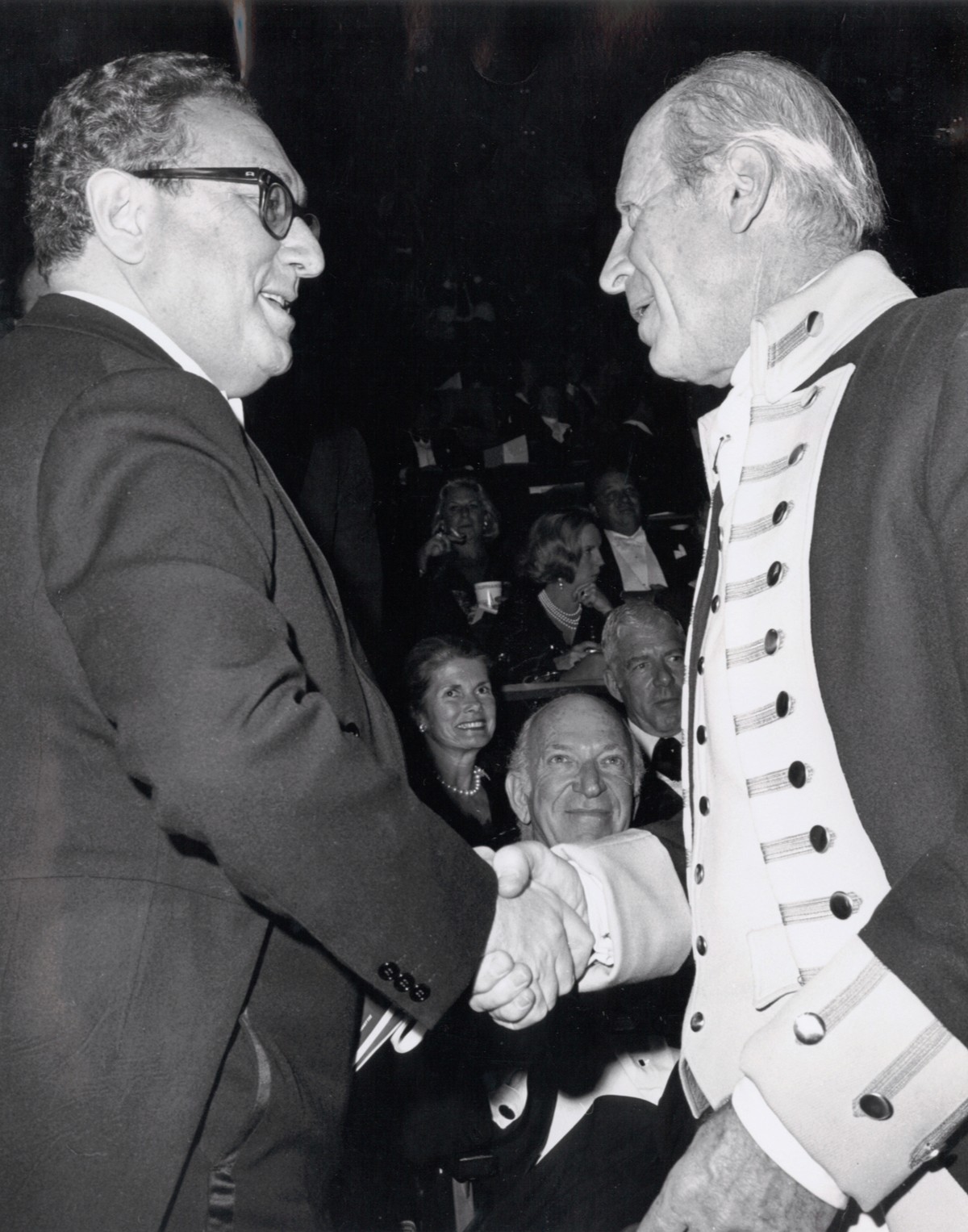 Henry Kissinger and Austin Kiplinger 1976
Henry Kissinger (left), former U.S. Secretary of State and National Security Advisor, greeted WIHS President Austin Kiplinger in 1976. [Photo courtesy of the Washington International Horse Show]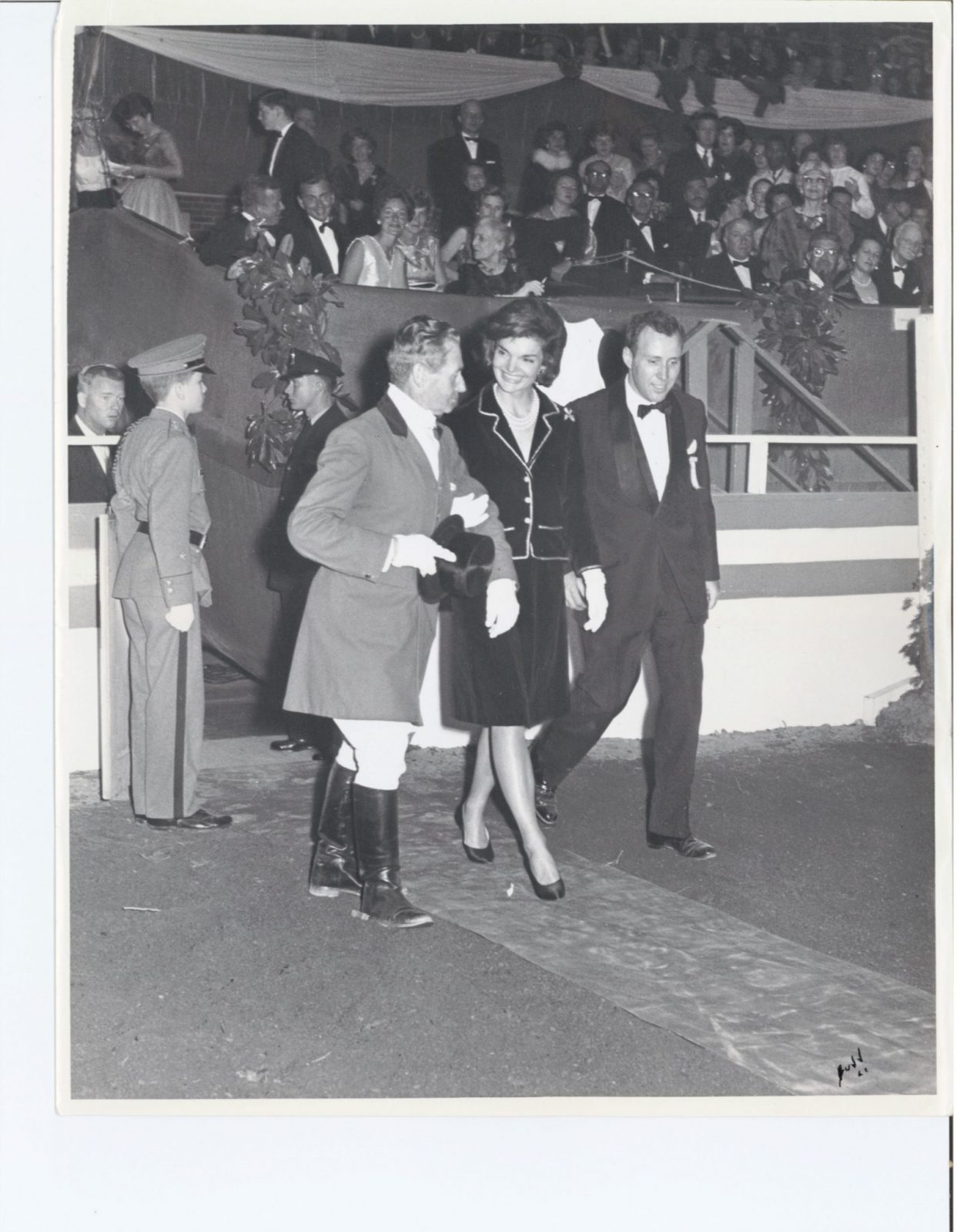 Jackie O
First Lady Jacqueline Kennedy not only served as Honorary Chairman of WIHS in 1961 through 1963, but also commissioned the President's Cup trophy. [Photo courtesy of the Washington International Horse Show]
Mamie Eisenhower presents a trophy
First Lady Mamie Eisenhower presented a WIHS trophy during the show's early years. [Photo courtesy of the Washington International Horse Show]
Robert Kennedy and his pony-riding son
Robert Kennedy and his son, Joe, who competed in the 1962 WIHS aboard Geronimo. [Photo courtesy of the Washington International Horse Show]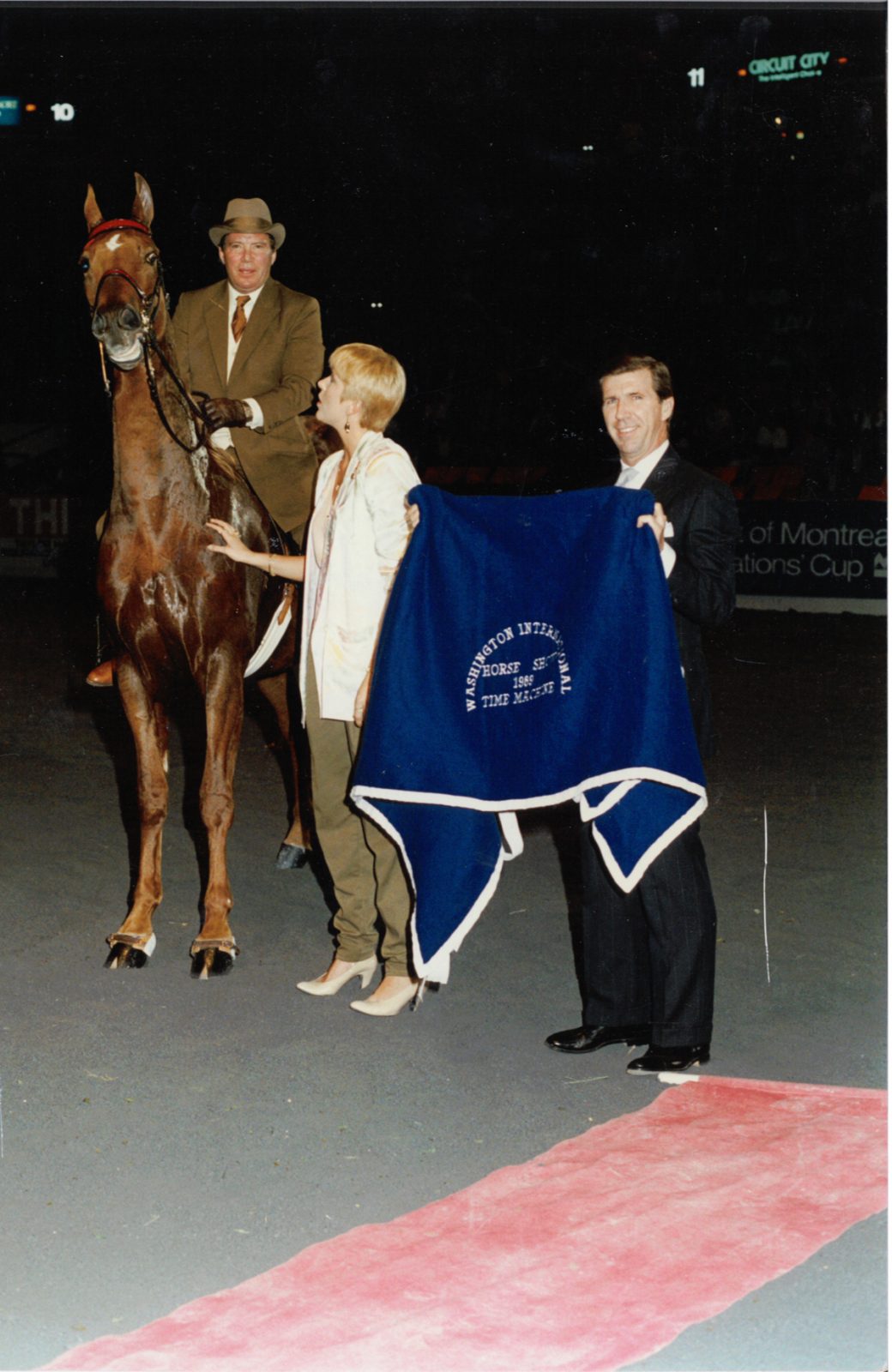 William Shatner competed in Saddlebred classes
Actor William Shatner (Captain Kirk in the Star Trek series) won a Saddlebred class at the 1989 WIHS. [Photo courtesy of the Washington International Horse Show]