Fair Hill International in Fair Hill, Maryland has been officially recommended by the United States Equestrian Federation to host a CCI4* event beginning in 2019.
"This is a wonderful day for Cecil County, the State of Maryland, the mid-Atlantic region and for the broader U.S. horse industry," Maryland Department of Natural Resources Secretary Mark Belton said in a press release. "The Fair Hill Natural Resources Management Area makes an excellent site for hosting this world-renowned equestrian event. Congratulations to all our partners and stakeholders on the recent announcement. We look forward to continuing our discussions about renovating and reinvigorating the property so it is primed and ready to host the 4*."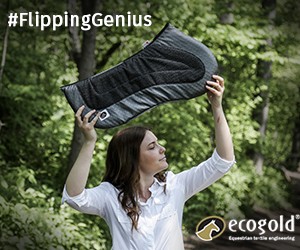 Economic benefit for the area in anticipation of the new CCI4* event includes a projected growth of up to $30 million annually. Crowds of up to 80,000 are expected over the four-day period of the event. In preparation, Fair Hill International will be undertaking massive renovations to further improve the property and offer a top-class facility for event riders and spectators alike.
This will be the seventh CCI4* event in the world and the second in North America. "We are thrilled with the USEF's announcement," Fair Hill International Co-President Trish Gilbert said. "Our team has worked really hard to bring the 4* to fair Hill. It is an honor to be selected to put on an event of this caliber — to showcase Maryland and the beautiful Fair Hill terrain on a world stage."
The USEF's recommendation will now go forward to the FEI for consideration, with a date to be approved beginning in 2019. More information on Fair Hill International can be found here.