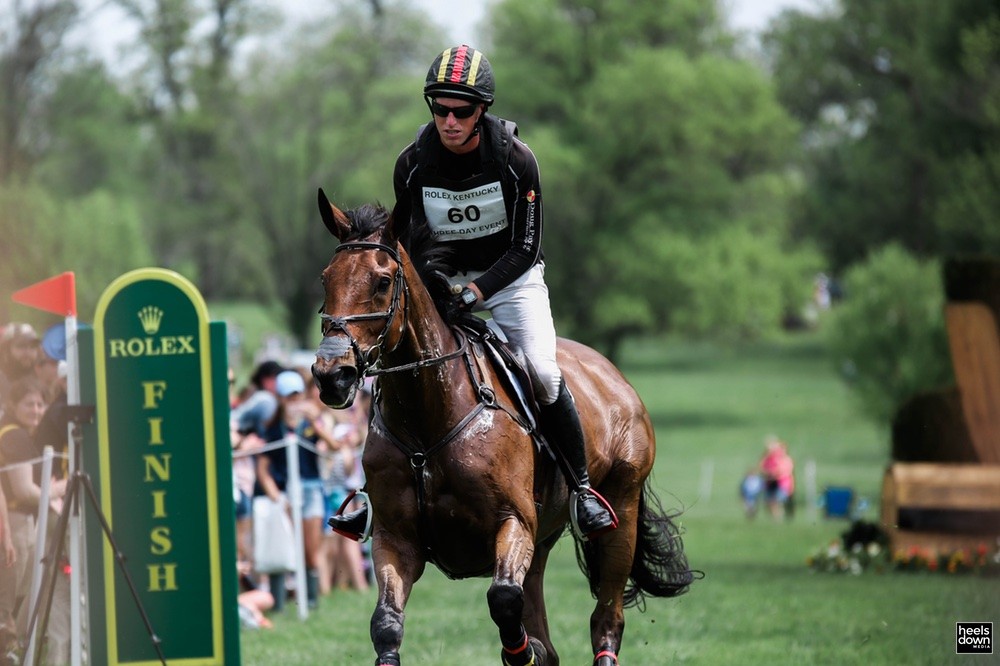 Any newcomer to an equestrian discipline is likely to be found scratching their head at the various levels and designations assigned to each show. While we've touched on the eventing and show jumping levels, here's another puzzle: CCI events versus CIC events.
Both Concours Complet International (CCI) and Concours International Combiné (CIC) are FEI designations for eventing. In layman's terms, this differentiates the FEI level events from their horse trial counterparts. For qualification information for each, click here and go to page 37.
Format
A CIC has more flexibility in scheduling, which can be easier for organizers. A CIC can even be run in a one-day format, and the jumping phases can be done in any order.
Veterinary Inspections
In both formats, a veterinary inspection is always done prior to the release of ride times. For a CCI event, this involves a formal jog in front of a veterinary panel (think bowties and braids), while a CIC is much more informal, in most cases, with just an in-barn inspection. Occasionally, there will be a CIC event with a formal jog – while this is optional, it must be announced in the schedule of competition ahead of time if one is to occur.
Horses will also jog before a veterinary panel following cross-country during a CCI. During a CIC, a second veterinary check is compulsory if the show jumping follows the cross-country.
Cross-Country
For a CCI format, the cross-country course will be considerably longer than its CIC counterpart. The CCI is the last remaining manifestation of the old "long-format" events, which consisted of four sub-phases for cross-country alone. While much shorter than its predecessor, a CCI is the longest cross-country course format. CCI events begin at the one-star level and will go through five-star beginning in 2019.
Here is the breakdown of cross-country specifications for the CCI (long format) and CIC (short format) events: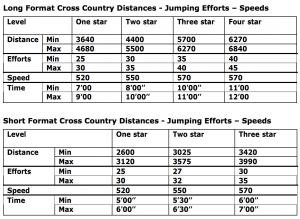 Put simply, according to the FEI Eventing Rules, "the course is shorter and the intensity of efforts will be higher" in a CIC-format event.
Show Jumping
While there are no dictated rule differences in the show jumping phases, here is a helpful table from the FEI rules on the heights and other specifications by level:



The show jumping may also be set with more maximum efforts in a CCI – however, there is no rule dictating there be any difference, so this would be at organizer and course designer discretion.