Home » Everybody Messes Up, Even The Pros – Only In The Heels Down Brief
Everybody Messes Up, Even The Pros – Only In The Heels Down Brief

We all eff up every now and again. Even those at the top of the sport.
Heels Down Mag asked five professionals to share a time when they royally messed up and what they learned from that crappy experience. And boy, did they deliver.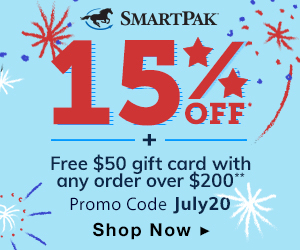 "I fail a lot. But at that moment, I thought I'd never recover," said American Show Jumper, Georgina Bloomberg. "I was never more embarrassed."
These stories of epic failure will make you laugh and they'll make you cry. But most of all, they'll remind you that we're all human (yeah, even Georgina Bloomberg), and at the end of the day we're all just trying to do right by our horses and have some fun.
Read their stories and more during the week of Sept. 9-13 by subscribing to the Heels Down Brief, the daily morning news blast that puts horses first, 24/7.
See Also

Home » Everybody Messes Up, Even The Pros – Only In The Heels Down Brief
Horses are a daily topic. So why not start every day off with a carefully curated assortment of news that's tailored just for equestrians? The Heels Down Brief is for those who are looking for a fresh approach to relevant issues that matter – equestrian sports, current events, pop culture, tech, plus giveaways & more. This daily streamlined newsletter gives you everything you need to know, and will be waiting for you every weekday morning in your inbox.
Don't miss out on these f*ck up stories. Sign up now.