The United States Eventing Association (USEA) Foundation has announced the formation of the Wilton Fair Fund, one million dollars donated by David and Cheryl Lenaburg to support U.S. developing riders. The Fund will allow up to $100,000 in grants to be given each year for a variety of educational opportunities for riders 29 and under who have not yet ridden for a senior team.
David Lenaburg purchased Wilton Fair for David O'Connor to ride in the early 1990s. Wilton Fair was a horse who would help jump start O'Connor's career – giving him his first CCI3* victory. Lenaburg wishes to be a part of developing other riders' careers and so has established this Fund with the USEA Foundation.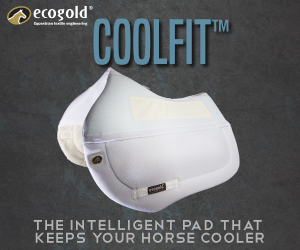 "David [Lenaburg] called me out of the blue," explained O'Connor. "He's retired now and doesn't own horses anymore, but we've always just kept in touch. He said, 'I've been kind of thinking about the future, and I think it's time to give back. I would like to give a million dollars to the developing side of the sport. The developing side of high performance . . . what I did for you, I want to do it again. I want to give back.'"
The grants from the Wilton Fair Fund will be decided by the USEA Foundation with recommendations from the United States Equestrian Emerging Athletes Group. Considerations for funding may include:
Overseas rider/ horse combination trips,
Educational opportunities for non-team riders within the USEF structure,
Grants for individuals 29 years and under to apprentice for a longer time period with an approved rider /trainer in Europe. Grants could include living costs, stabling costs etc.,
Grants for riders 29 years and under to train with an approved rider trainer in the USA, and
Educational opportunities for developing rider coaches to develop their skills in coaching.
The first grants will be awarded for the 2018 season.
"This is an exciting time for the USEA Foundation," said Foundation Chairman, Kevin Baumgardner. "Our mission has expanded significantly over the past several years, and we are now administering grant programs that make a difference in all areas of our sport. The Wilton Fair Fund is another big step forward for us. We cannot thank the Lenaburgs enough for their vision and generosity. We look forward to working with them for years to come."
"We believe that the developing side of the program is really important," continued O'Connor. "You get caught because the senior riders can't be riders forever, and then suddenly you're in a hole. We've seen that happen. That's the exciting part about the programs we're coming up with. They're really going to help with the ability for the U.S. to play for a long time."
Questions about the Wilton Fair Fund? Contact Jo Whitehouse at jo@useventing.com.