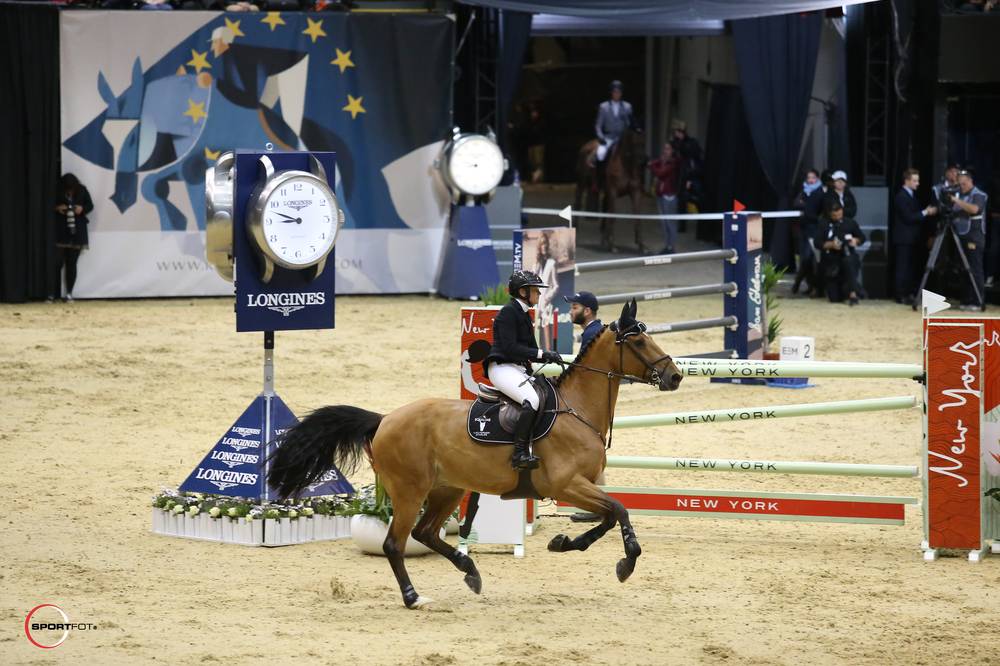 By Molly Sorge of Jump Media LLC
The Longines Masters of New York will always be a horse show to remember for show jumper, Erynn Ballard.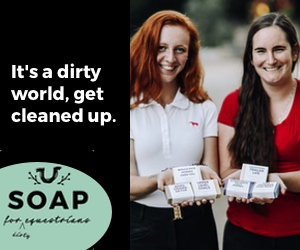 It's where she won her first major five-star win.

Erynn, 37, clinched the win in the $100,000 CSI5* Longines Speed Challenge and placed third in the $382,300 CSI5* Longines Grand Prix of New York aboard Sagamore Farm's Fantast last year. The results kicked off a remarkable year for Erynn as just five months later she represented Canada on her first major championships team at the FEI World Equestrian Games Tryon 2018.

Looking at those results, it's hard to imagine that Erynn was just coming out of a rough patch in her career. Erynn, who hails from Tottenham, Ontario, had won the ASPCA Maclay Final in 1998 and claimed individual gold at the 1999 North American Young Riders Championships. She followed that up with team and individual silver medals at the following year's NAYRC. As a young professional, she jumped for Canada on Nations Cup teams in Canada and the United States.
Like This Story? Try: Cool People Of Longines Masters NY – Gillian Sieker
"I thought my career was made. From 18 to 25, I was on fire — Maclay to the Nations Cup," she recalled. But then her top horse, Robin van Roosendael, had to retire. She didn't have any others who could fill his shoes. So Erynn packed her white breeches away and buckled down to build a teaching, training, and sales business at her parents' Looking Back Farm in Tottenham.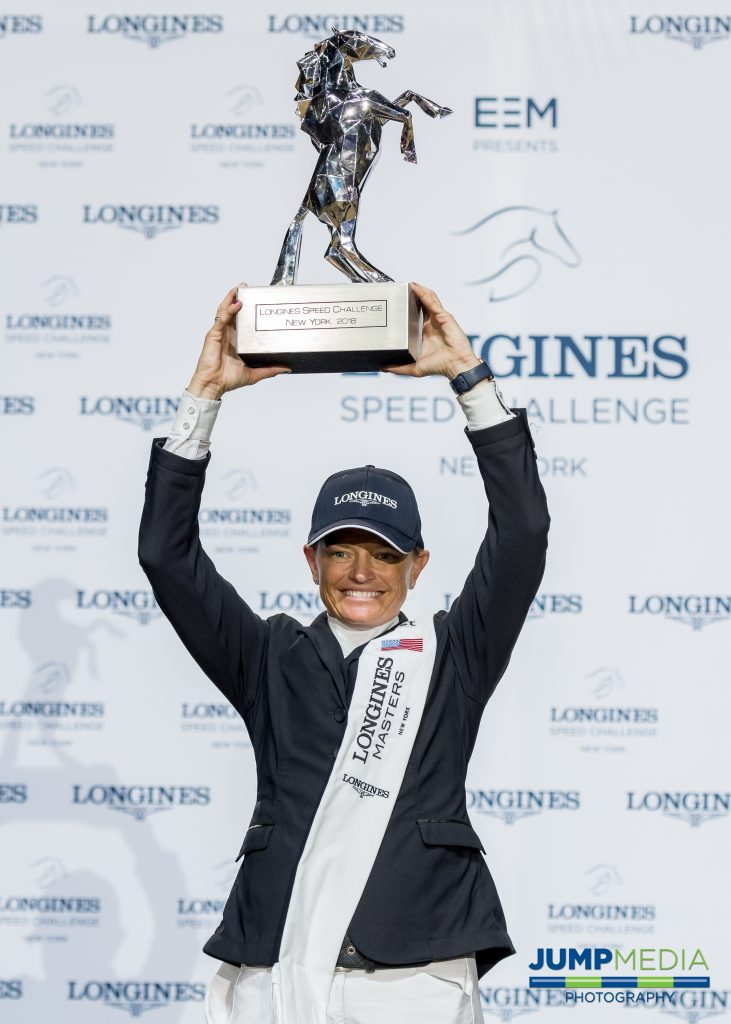 "For 10 years, I was just running a business and paying the bills," Erynn described, a fate many top riders are forced to grapple with. "We're very lucky that this is a sport where your success isn't determined by your age. I told myself that if I turned 40 and I never gave myself the opportunity to do anything beyond running this business, I would be disappointed in myself."

"I guess timing is everything. Do I think I missed out on anything? Not really, because I'm getting to do it now," she continued.

Erynn works with trainer and dealer Ilan Ferder, who has a string of talented horses, including her WEG mount, Darko's Promise. She looks at the Speed Challenge win at last year's Longines Masters New York as a major confidence boost and proof she was back in the groove.

"It was a new partnership for me, but Fantast had some experience, so he was set up and ready to be good in that class, and he was. It started strong for us; I was third in the first 1.50m class the first day. And then the rest of the week just got better and better as we went along; it was like a dream come true," she explained.

I told myself that if I turned 40 and I never gave myself the opportunity to do anything beyond running this business, I would be disappointed in myself.
This year, Erynn is heading back to New York on April 25-28 with three horses, off a hot streak at the Winter Equestrian Festival in Florida, and with the knowledge that her competitive lull is behind her.
"I have a couple of first-string horses, so I will use one of them for the grand prix, and I have a couple of good speed horses I can choose from for the speed class. It's a five-star horse show, so you have to bring your best horses and take your best shot," she said.

She'll be merging her roles, though, as when she's not riding at the Longines Masters New York, she'll be teaching Looking Back Farm clients in the CSI2* classes.

"I think people in my barn saw the success we had last year and what a nice show it is and wanted to be there. A show that offers a five-star and a two-star allows the kids to show and us to show our best horses is great," she said.
Photos by SportFot and Jump Media