English and Western riding apparel are so closely related, yet worlds apart. Linked by the common denominator of horses – but very much opposite vibes in terms of attitude.
Say you have a full day at the barn, and you're going to a country concert afterward. You could cram a booty-grazing denim skirt and plaid shirt into your bag and get changed in the tack room, trying in vain to tame your helmet head. Despairing at the impression lines your breeches seams have left on your legs, which you forgot to shave.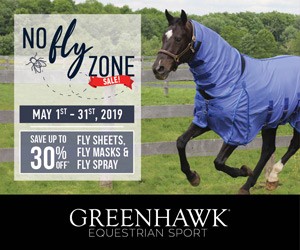 Or, you could switch boots, cut the sleeves off of your dad's high school acid wash Levi's jacket, throw on a cheeky cap, and head out. And sunglasses at night, because who has time for makeup, really.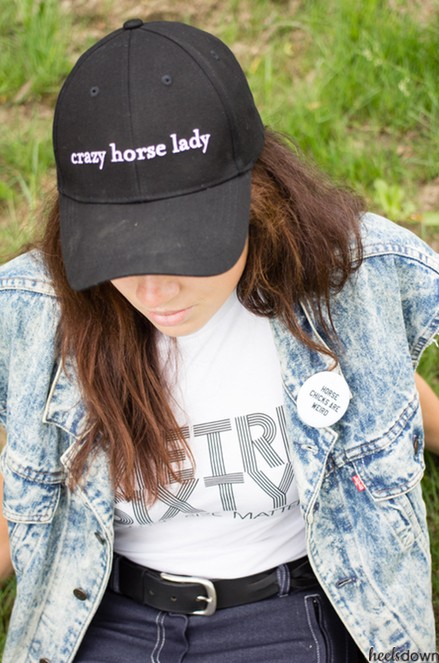 You dance wild in your stretchy breeches and floppy vest. People compliment you on your "Horse Chicks Are Weird" pin. You are a style nomad – in between worlds, belonging to nowhere and no one.
You suddenly realize that perhaps it would be easier to simply stay up all night than to go home and crawl in bed for an hour before heading back to the barn. You kill a few quiet, pre-dawn minutes by strolling through a neighboring field. You climb up onto a tractor to watch the sunrise. You push your sunglasses up your nose and look down at your cowboy boots. They are pretty cool.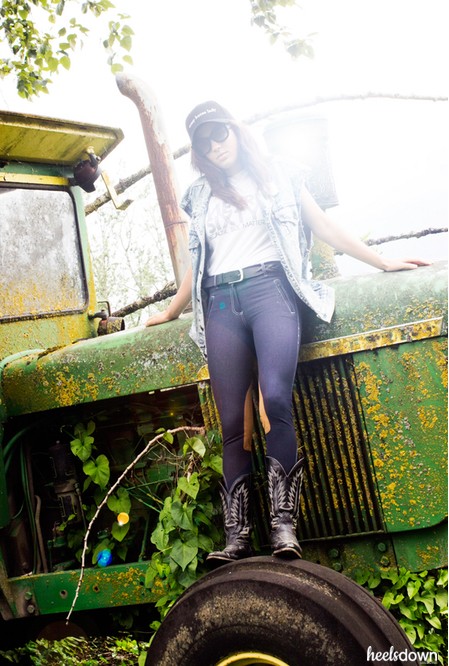 You could put your navy crew neck sweater back on and slip on your paddock boots – effectively erasing all traces of your night. You could return to your world of order and belted-and-tucked-in things.
Or, you could stay as is. Ruffle your trainer's feathers. Bring a little bit of your Saturday night back to the barn. Why not.
---
Shelby Dennis wears a Spiced Equestrian hat, Phyllis Stein shirt, vintage vest, Coach House belt, Asmar breeches, and vintage boots.