The most heartfelt greeting I have ever received was from my "little barn sister," after returning from a three-month working student stint in Belgium. After comically running up to each other, screaming our heads off, we stood hugging in the barn driveway, sobbing uncontrollably and laughing in equal measures – teasing each other for crying (which made us cry more).
Between the intuitive horses who know when to cuddle up during a bad day, and fellow equestrians who have supported, encouraged and loved me through every part of my life, "the barn" becomes much more than just a building.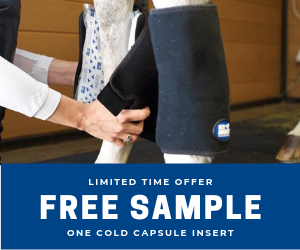 When I was fifteen, my mother intercepted me on my way to the bus after school. Once in the car, she told me about events that had transpired that would lead to her subsequent separation and divorce from my stepfather. Divorce is almost common in today's world, although that doesn't make it any easier to go through. But the particular circumstances of this one were horrifying, its effects haunting to our family, with an aftermath we're still dealing with eight years later.
Once we had gotten over the initial shock, my mother asked me where I wanted to go. She suggested going straight to a therapist…but there was only really one place in the world I could stomach being.
"Can you drive me to the barn?" I asked.
She obliged, and I spent two hours sitting on a hay bale with the world's best therapists: my barn girls. Their concerned, sympathetic expressions matched those of the horses watching from their stalls. There wasn't really much talking, just a lot of hugs, hands on my shoulders and tears from everyone. It was simple, and also the perfect foundation to start the healing process.
Aside from helping me go through hardships both large and small, the connections I've forged over the years with horse people have been genuine and lasting. Writing this has made me realize just how much my entire life has been built upon these remarkable people – the ones who help, the ones who inspire, and the ones who know just when to dole out some tough love or practical advice.
Maybe the fact that I have a career revolving around horses is not only because of the horses themselves – it's the people.
This is my story of how horses, and my equestrian tribe, have helped through hardship and empowered my life. We want to hear yours. So sit down, grab a box of Kleenex (I had a roll of toilet paper by my laptop for writing this), and send me an email at katelyn(at)heelsdownmedia.com. It can be sad, funny, inspiring, or all three. I'll keep my tissues at the ready.