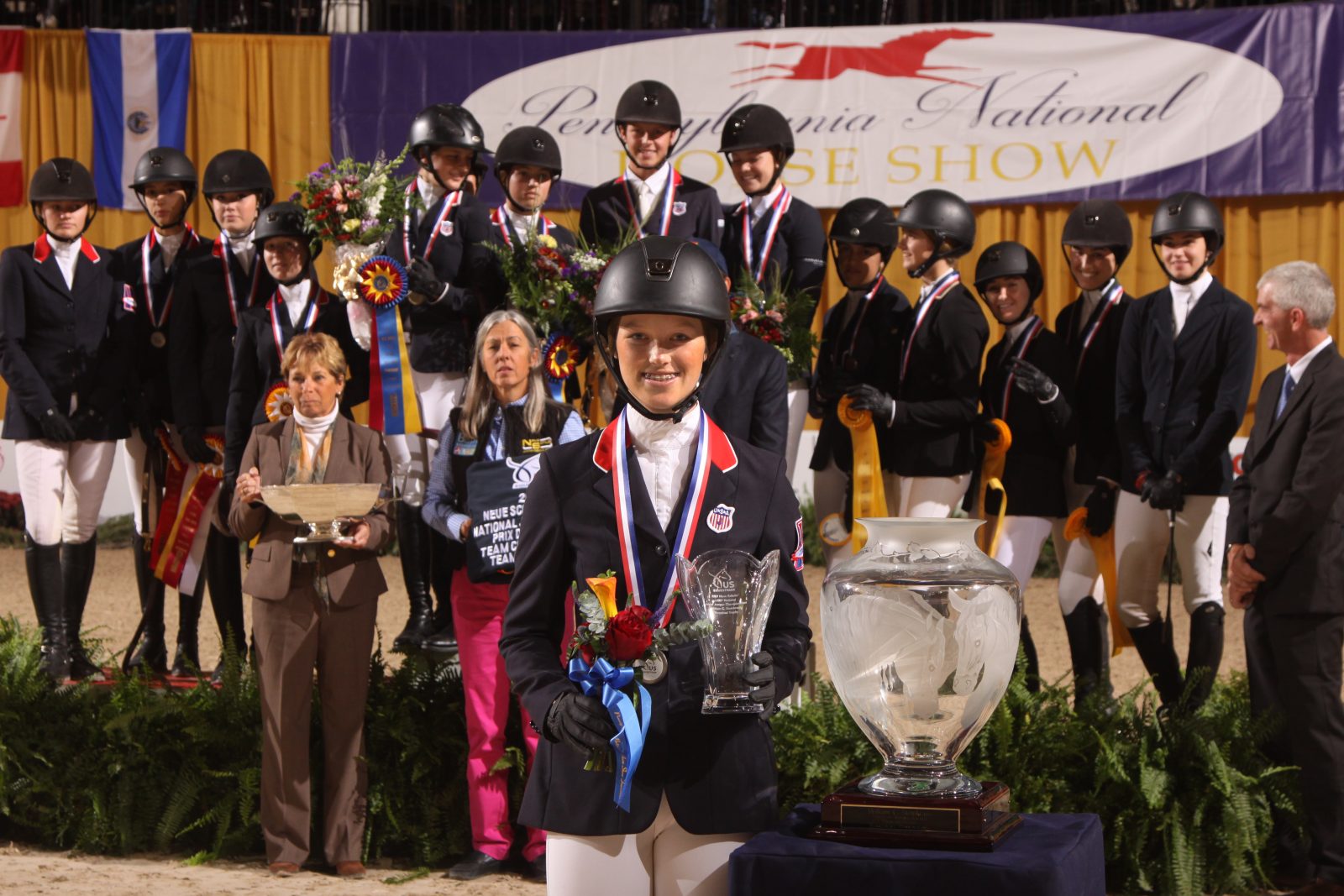 To say Daisy Farish had a good year is an understatement.
The 18-year-old three-ring rider rounded our her junior career by finishing on top at the 2018 Platinum Performance/USEF Show Jumping Talent Search Final – East. She won the Maxine Beard Show Jumping Developing Rider Award at the Adequan/FEI North American Youth Championships. Daisy won the 2018 Junior Jumper Championship at the Devon Horse Show, and picked up blue-ribbon finishes at the Junior Hunter Finals and the Hunterdon Cup this year.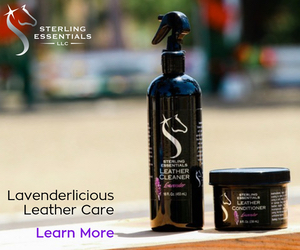 Daisy, from Lexington, Ky., is no newcomer to the hunter, jumper and equitation world. She's grown up competing, starting in the pony hunter ring with her life-long trainers at Heritage Farm. And she grew up on a horse farm – her family's Lane's End Farm, to be exact – a Thoroughbred racing facility that was home to some legends, including the filly Zenyatta, the 2010 Horse Of The Year.
Read This Next: Adrienne Sternlicht Is At The Top Of Her Game
But what makes Daisy different is that she doesn't have a fleet of imported horses to her name. She's got just one horse of her own: a fabulous grey jumper named Great White. She's had to work hard to master the sport, often by catch riding.
The accolades she's collected over the years haven't come easily. Daisy appeared in the USEF Talent Search Finals five times. She came close to winning before, leading the 2016 Finals after three rounds, but unfortunate errors in the final phase dropped her to fourth. She didn't clinch the French Leave Memorial Perpetual Trophy until this year, after four rounds of grueling but remarkably consistent rides on four different horses over that October weekend in Gladstone, N.J.
She said that win is easily the highlight of her career.
"This is one final I've been close to winning before, but I had yet to put it all together," Farish said, at the time of her win. "That was very special to me, that I was able to show how I've grown as a rider this year and win it. It means so much to me."
The years she spent riding in the Big Eq, which translated into tough but rewarding wins like in Talent Search Finals, taught her about the importance of composure in high-stakes competition.
Like this Story? Try: Show Jumper Danielle Goldstein Does It Her Own Way
"It taught me how to deal with pressure. I think the pressure of going into Eq Finals is got to be more than even competing at the Olympics," she said completely deadpan. But those in the game know that the equitation ring can be pretty cut-throat.
"It taught me to be mentally tough," Daisy said. "That foundation of the American system is so important. It was drilled into me always that 'form follows function'."
2019 will be a pivotal year in Daisy's riding career. And one of transition. She'll compete for the first time as an amateur in the show jumping arena. It's a moniker she admits makes her cringe.
"I don't like to say that word," she explained. "But I'm still finishing high school and getting ready for college."
She hasn't picked a university to attend yet, but Daisy said she plans to continue riding throughout her studies. Then who knows, maybe she'll follow her current dream and go pro. Daisy sees herself staying the jumper ring, a fairly traditional path for American riders who come up through the eq and transition on their way to the top of the sport.
"I've been around horses my whole life and that will continue," Daisy said. "I love the competition."
Photography: Shawn McMillen Photography & Al Cook